Jennifer Garner Recreated This Iconic "Friends" Thanksgiving Scene with LEGO
We
independently
select these products—if you buy from one of our links, we may earn a commission. All prices were accurate at the time of publishing.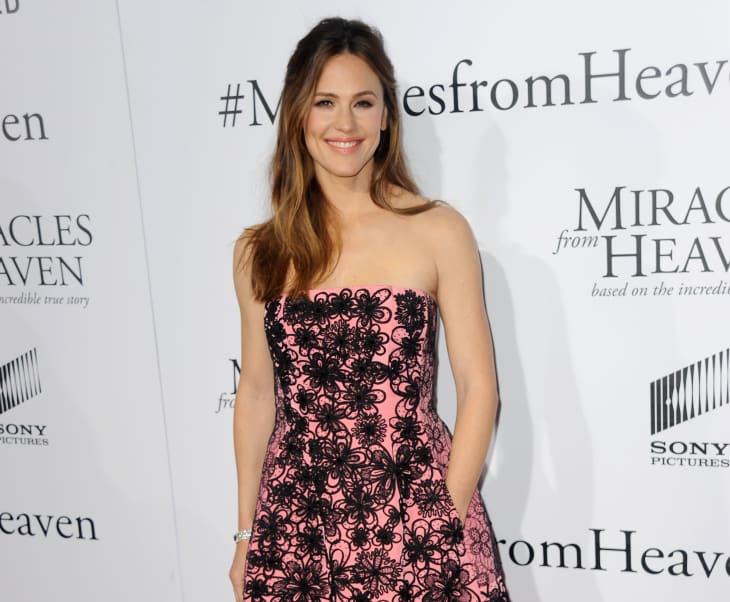 I've said it before, and I'll say it again: Jennifer Garner's Instagram account truly is the gift that keeps on giving. This week, the actress treated followers to a humorous reenactment of THAT classic "Friends" Thanksgiving scene, using only the "Friends" LEGO Apartments set and some pretty impressive voiceover work.
"What's not to like—custard? Good. Jam? Good. Meat? Gooooood," Garner wrote in the video's caption. "#HappyThanksgiving to all of you making your first or fiftieth trifle—(especially to @jenniferaniston, apologies for my line readings, you are the ultimate queen 👑♥️)"
In the LEGO scene, Garner reads out Rachel, Joey (Matt LeBlanc), and Ross's (David Schwimmer) lines, as well as adding in her own elements such as retakes and laugh tracks.
"This is her big moment, don't screw it up," LEGO Ross says to LEGO Joey as he knocks him over.
"Shall I take it again?," LEGO Rachel asks, to which Garner, playing the director, says: "Uh, yes, Jen, go ahead. Take it again from 'It's a trifle'".
As the scene progresses, chaos ensues as LEGO Monica ends up in the shot.
"Ms. Geller, get out of the scene!" Garner says as she throws the figurine over the building block wall.
Garner's friends and fans were loving the video, expressing their joy for the hilarious post that certainly added a playful touch to Thanksgiving.
"Only on the Jennifer Garner show!🤣😂🤣😂🤣😂" one person said, while another commented with Chandler's iconic catchphrase: "Could it beeee anymore Thanksgiving??".
The ultimate seal of approval came from Rachel Green herself, Jennifer Aniston, who wrote: "Perfection 👏🏽👏🏽❤️😂❤️".
If you fancy recreating your own "Friends" scenes, you can do so with the LEGO "Friends" Apartments set, which comes with Monica's purple apartment, along with Chandler and Joey's across the hall. If you're craving a cup of coffee, you can grab a flat white with the friends at Central Perk with the LEGO Central Perk set.
Finally, if you like the sound of Rachel's English trifle… there's a "Friends" cookbook for that.