Jennifer Garner's Metal Bathtub Outshines the Rest — Literally
We
independently
select these products—if you buy from one of our links, we may earn a commission. All prices were accurate at the time of publishing.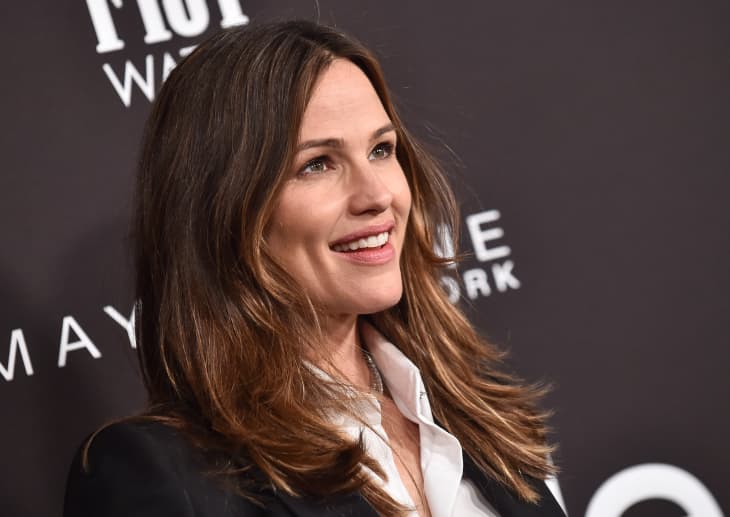 A bathtub usually isn't the best piece of set decor to have in the background when you're taking photos of your Oscars look. But for Jennifer Garner, her beautiful metal bathtub only enhances her glow.
Garner, who attended the 2022 Academy Awards in a gorgeous red Brandon Maxwell gown, posed for a quick at-home photoshoot in the bathroom before hitting the red carpet. And although she is absolutely the star of the shoot, it was hard not to notice her stunning bateau-style nickel bathtub just behind her.
Bateau bathtubs are freestanding tubs that date back to the mid-19th century. French designer and manufacturer Jacob Delafon first crafted and installed bateau tubs in stately homes as a symbol of higher class and wealth. 
"Bateau" in French means "boat," and these tubs were dubbed such because the curved rim of the tubs looks like the bows of boats.
You can find bateau bathtubs in a variety of different materials, including polished nickel with an enamel interior, like Garner's.
And because this style of tub can be freestanding, you can plumb the water fixtures through the floor or snug it up to a wall, opening up the possibilities for various bathroom layouts. 
Of course, unlike Garner, we may not all have a giant paned window to gaze out of while having a soak in our sun-washed enormous bathroom. But, if you're about to dive into a bathroom renovation, then you can still get that luxurious, high-class feel by swapping your old shallow tub for a deep, fancy bateau.