Jeremiah Brent Shares 5 Things He Would Never Do As An Interior Designer
We independently select these products—if you buy from one of our links, we may earn a commission. All prices were accurate at the time of publishing.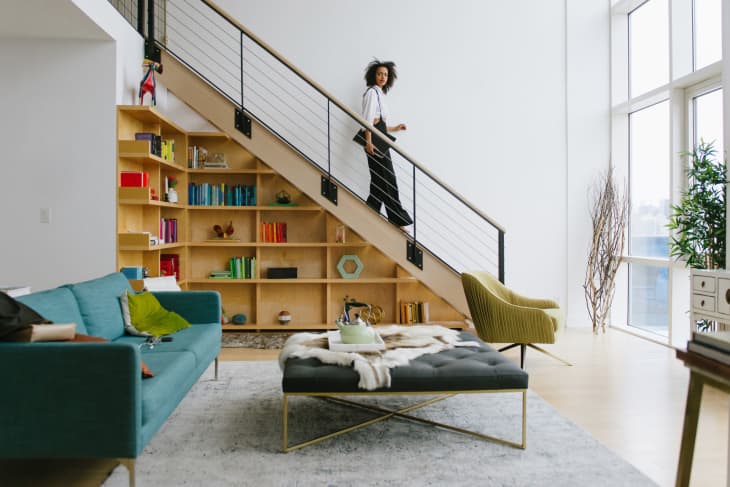 It's easy to see what interior designer Jeremiah Brent would do to bring beauty and life into a space — just follow his Instagram or check him out his designs on HGTV. But sometimes, learning was a designer would never do can be more impactful and insightful. 
Follow Topics for more like this
Follow for more stories like this
Brent took to TikTok recently to share with his followers "5 things I would never do as an interior designer," and the first "never" on the list is "never buy fake plants."
"Greenery and nature are so important to me and I love the ceremony of finding branches, replacing those branches, [and] bringing flowers in," Brent said. "I think it's important for any living space to have living things in it."
Another "never" of Brent's is that he would never cover up original flooring because "beautiful, original floors are impossible to come by." Instead, he recommends you refinish or update the color, but never recover.
In that same vein, Brent added that he would never buy everything in a space completely brand new, stating that vintage pieces "change the way you look at the world and the way you find beauty."
Next, Brent stresses the importance of reading the description of an online listing. "I would never buy anything online without reading the description first," he said, telling the story of he found "the most beautiful Dudouyt chairs — vintage, pristine condition," online, ordered them, but realized when they came, "they were made for children."
And finally, Brent would "never say 'never.'"
"The truth is, I don't believe in rules," he said. "And design is supposed to evolve as we evolve, so take some chances and don't be scared of your mistakes."