Joanna Gaines Took a Trip Down Memory Lane to the First Magnolia Store
We independently select these products—if you buy from one of our links, we may earn a commission. All prices were accurate at the time of publishing.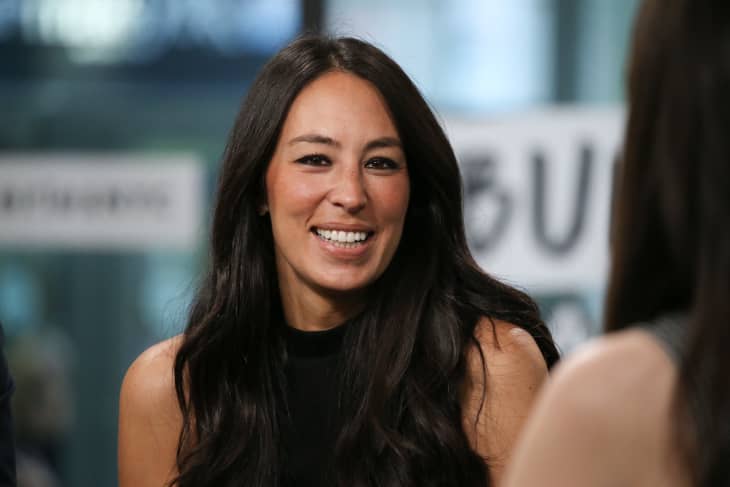 It's been nearly 20 years since Joanna Gaines launched her Magnolia brand, which started with a humble storefront dubbed "Magnolia: Little Shop on Bosque" in Waco, Texas. Since then, Magnolia has blossomed into a multi-building shopping experience, an interior decor brand, and most recently, an entire network of television shows — with new episodes and shows launching this month — curated by Jo and her husband, Chip.
Follow Topics for more like this
Follow for more stories like this
"I had to drive by today because I was just feelin' all the feels," Gaines wrote in the caption of a July 12 Instagram post. It's a picture of her in front of Little Shop on Bosque. "Never in a million years did I think this little shop we opened in 2003 called Magnolia would one day have the word 'network' after it."
She wrote, "I still can't fully take it all in, but I'm thankful for everything that led us to this point—both the small, simple moments and also the big, exciting and difficult ones."
The original Magnolia store was closed in 2005 after Jo and Chip welcomed their first son, Drake, in 2005. They took time to focus on family and build a foundation for their empire before opening the Little Shop on Bosque again in 2014.
"I really believe that dreams beget dreams," Gaines continued. "So whatever it is you're dreaming about—whether it's what to make for dinner or what business you're wanting to create—the world needs the passions and gifts you carry deep inside.
"So keep dreaming. And don't measure success by the size of a dream fulfilled. Base it on growth and the many things you learn along the way."
Magnolia Network launched on July 15 through the Discovery+ app and will host a handful of new shows, including the latest season of Chip and Jo's "Fixer Upper," Jo's new cooking show, and series from other talented chefs and interior decorators.
"I'm just so grateful to everyone who has had a hand in helping and supporting and loving us over the years," Gaines concluded in her caption. "We are excited to share this dream of @MagnoliaNetwork with you this week — we really hope you love it."