Joanna Gaines Makes a Case For Putting a Table and Chairs In Your Laundry Room
We
independently
select these products—if you buy from one of our links, we may earn a commission. All prices were accurate at the time of publishing.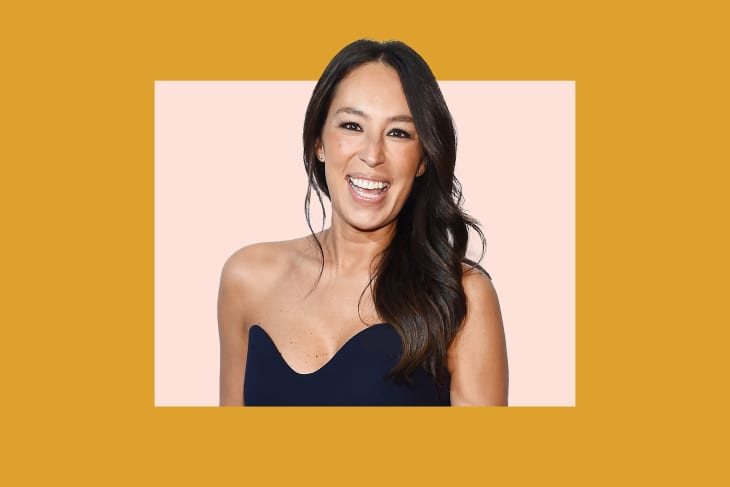 The laundry room is probably the last place you'd expect to hang out in your spare time. But after putting a small table and chair into her laundry room a few years back, Joanna Gaines realized that this tiny room is the perfect spot to have a quiet moment to herself.
"I brought a table and chair into our laundry room a few years ago when I realized the place where I wash and fold may be one of my favorite spaces in our home," Gaines wrote in the caption of her Instagram post. "It seems like no matter what's gone on out there, how loud the world gets, I can always come back to the familiar quiet in here: the swoosh of the wash, the rumble of the dryer, the piles undone at rest on the floor. 
She continued, "There is something about the ordinary, the profound absence of performance in this space that lets me be my truest self."
Gaines, who just authored a sixth solo book called "The Stories We Tell," said that she wrote a lot of her latest story right here in her laundry room.
"This is where I journal, where I'll come to solve a problem, say a prayer, or simply sort my thoughts," she wrote. "And it was here that I wrote down a lot of my story — free from the noise and any expectations. Feeling grateful today for this space and what it helped shape."
Of course, many people aren't lucky enough to have extra space in their laundry area to add any extra furniture (if they have a laundry room at all!). But the idea of setting up a zen zone in the place within your home that makes you the calmest and happiest, despite what the room is traditionally used for, is something definitely worth getting behind.