Joanna Gaines' Recent "Mini Reni" Shows The Importance Of Paying Attention To The Ceiling
We independently select these products—if you buy from one of our links, we may earn a commission. All prices were accurate at the time of publishing.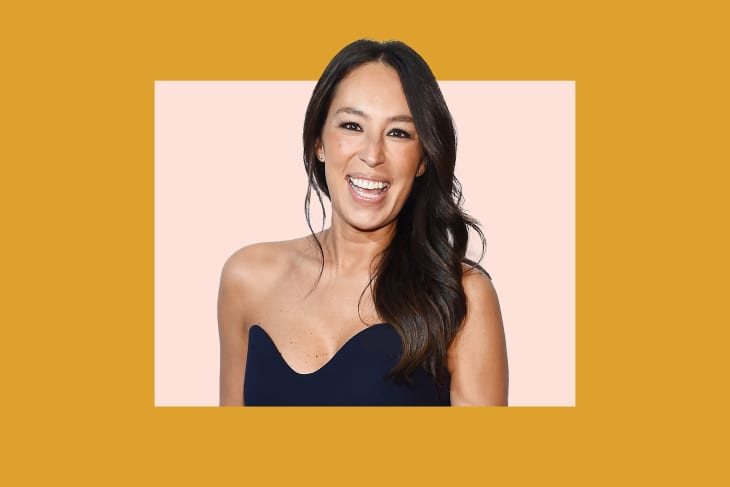 A huge part of the "Fixer Upper" process is usually a large-scale demolition. But when Joanna Gaines was tasked with renovating a few spaces in a home without demolishing anything, she had to get creative. And to make a large impact on a small budget, Gaines looked up for inspiration.
Follow Topics for more like this
Follow for more stories like this
"I recently helped a couple with a simple home refresh," Gaines captioned a Jan. 31 Instagram post. "We had a tight construction budget and less than a week to complete. I love flips like this — approachable, fast, and minimal work but still high impact. We lovingly referred to this project as a #MiniReni and I can't wait to share more with you!"
In two of the three spaces Gaines tackled, she changed up the ceiling. In the living room, Gaines made the last-minute decision to carry the moody green wall paint (Cottage Grove from Magnolia) onto the ceiling to bring out the warmth of the wood beams to counteract the cold floor tile that she couldn't replace. Doing so also made the interesting texture of the ceiling look elevated rather than dated.
And in the dining area, Gaines created faux beams that attract attention, which makes the space look so much bigger. She also painted the ceiling in this space the same color as the door at the far end of the room to give the dining more visual interest.
"I wanted to add a unique play on texture and design for the ceiling, so we installed 1×6 boards and crown molding, both painted Drawing Room gray with a satin finish," Gaines wrote in a coinciding blog post. "I had initially planned to replace the existing door for the HVAC closet with an antique door to create more of a focal point, but to save on money and time, we added a simple trim detail and painted the door the  gray as the ceiling."
Gaines showed us that a simple coat of paint or a few bucks spent on boards can take your blank slate space from boring to bespoke within a day — no demolition required.