This Ingenious Hamper Makes Sorting Simple and Saves So Much Time on Laundry Day
We
independently
select these products—if you buy from one of our links, we may earn a commission. All prices were accurate at the time of publishing.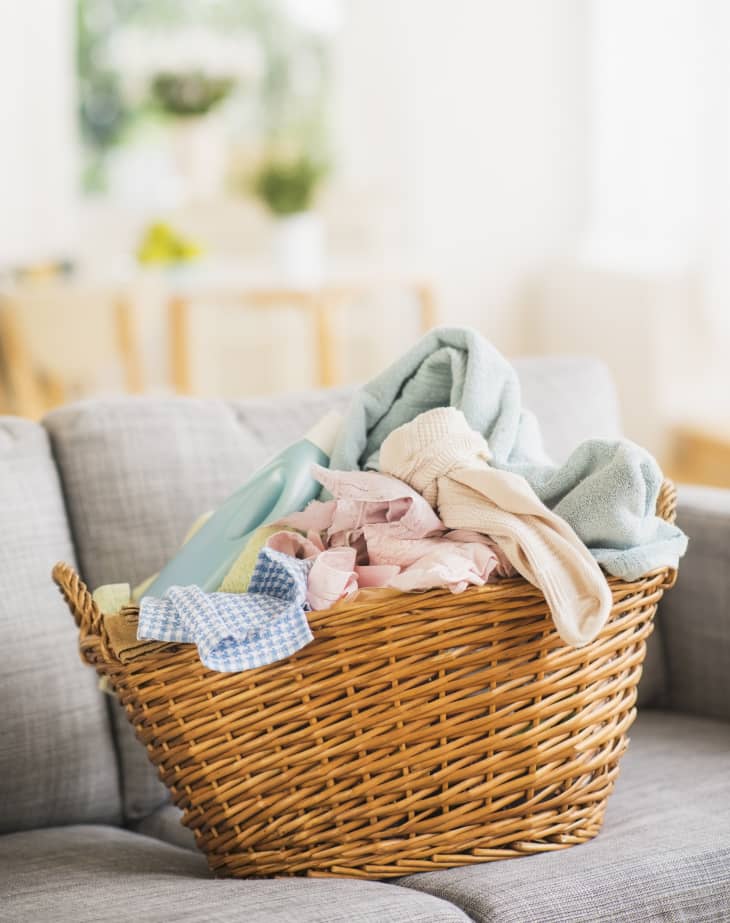 There are some household chores, like cooking and cleaning, that I don't mind spending a little extra time doing each week. They can be almost meditative if I'm in the right mindset. But laundry isn't one of those chores. It's something I just want to get through as quickly as possible and if I could afford it, would happily pay someone else to do for me. So whenever I find a tool that can help me finish laundry even a little bit faster or with one fewer step, I get excited.
Joseph Joseph introduced a small but impactful shortcut into the laundry process, and it's located directly inside their new Tota hamper system. I like that the shortcut doesn't require you to do any extra planning or thinking and starts working the moment you start using one of their hampers. I'm surprised I hadn't seen this time-saving design before, since it's so simple, but I'm definitely glad I know about it now.
The trick that the Tota hampers perform is separating your clothes for you and keeping them separated even as you load them into the washing machine. Three different bags organize your dirty clothes — one for dark-colored clothes, one for white-colored clothes, and one for bedding or delicates. If you use the bags as intended as you fill up the hamper throughout the week, you won't have to do any last-minute sorting when it's time to clean everything. Your clothes are ready to be washed in separate loads as you normally would, only now they come pre-sorted.
Each clothing bag has built-in fabric handles so you can lift it out of the hamper frame and carry it to your laundry area. Then, to make the loading process even easier, you can grab the third handle on the bottom of the bag to hold it up and dump clothes into the washing machine instead of reaching inside and pulling them out in fistfuls. If you don't have a need for three different bags, you can choose models that only have two bags and get the job done just as well. The three-bag design comes in one size, 90 liters, and the two-bag models come in both 90-liter and 60-liter sizes.
Of course, you don't have to use Joseph Joseph's ingenious system just for separating clothes by color. You can use it to keep your laundry separate from your partner's or roommate's laundry, which is especially helpful if you live with someone who has a habit of not reading clothing labels or accidentally ruining delicate fabrics when they try to clean them. Children can also use it to practice putting their clothes away, and the easy-to-reach bag handles might let you add "carrying your clothes to the laundry room" to their chore list.
Whatever your laundry style is, this multi-bag system makes it easy to have your clothes sorted early because it basically does that work for you. That saves you the time and hassle of having to sort clothes when you're hurrying to get them in the wash and move on to the next thing on your list. And because I won't be able to afford to have someone else clean my clothes any time soon, I'm celebrating this find as a victory.