This is the Messiest Room in the House, According to One Survey
We independently select these products—if you buy from one of our links, we may earn a commission. All prices were accurate at the time of publishing.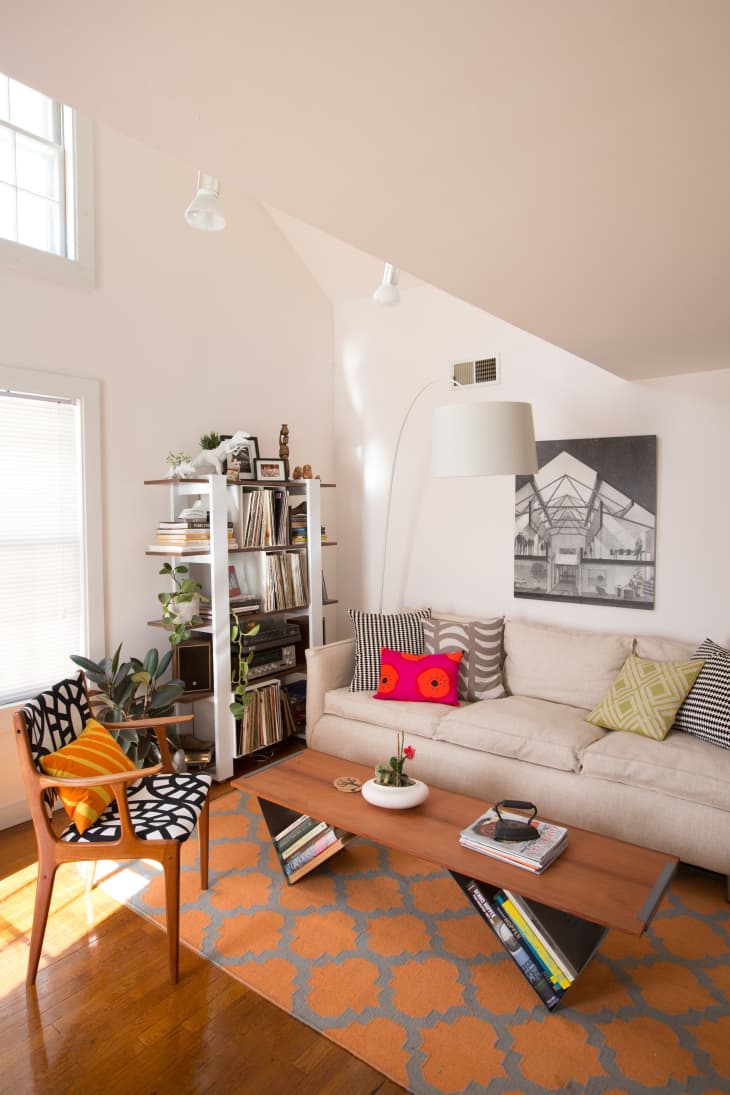 As it turns out, a majority of Americans channeled their inner Marie Kondo amid the height of the ongoing coronavirus pandemic last year. According to a new study from home decor brand Joybird, 81.3% of people took the time to declutter, organize, or redecorate during the pandemic in 2020. Kondo would be so proud. The insights are part of a larger body of data that explored how Americans approached home organization and tidiness last year.
Follow Topics for more like this
Follow for more stories like this
To determine the results, Joybird surveyed over 1,900 people and focused on a variety of topics. The brand asked questions that pertained to how often surveyors cleaned their homes, their home organization systems (if any), the messiest rooms in their home, and the types of clutter that plague their spaces. While 4 out of every 5 people implemented a new decluttering and organizing routine, some messes are just difficult to avoid. (You know the struggle.) 
As such, Joybird also determined the messiest room across homes: living rooms. According to the brand, 22.2% of responders cited their living rooms as the most consistently messy. The kitchen (of course) and the bedroom followed closely behind as the messiest rooms. Towards the bottom of that list is the bathroom, garage, basement, and office. 
So, what's the source of all that clutter? According to Joybird's survey, clothes and laundry were the top source of clutter (33%). Those with piles of laundry stacked up high on that one chair in the room dedicated to dirty clothes will understand the perils of clothes clutter all too well. Clothes clutter is followed by children's toys (22.4%), food (9.4%), dishes (8.9%), and pantry items (7.1%). 
Of course, home organization is an ongoing process that requires consistent maintenance. It appears that those surveyed were well aware of this sentiment, too. When asked about how often they organized their homes, nearly half of the respondents (48.1%) said they organized every week. Some said once a month, and a few even said never. For those who never organize or clean their homes: Might we interest you in our 2021 January Cure?