The Green Velvet Couch Meme Is Real and Kate Hudson Is Living That Life
We
independently
select these products—if you buy from one of our links, we may earn a commission. All prices were accurate at the time of publishing.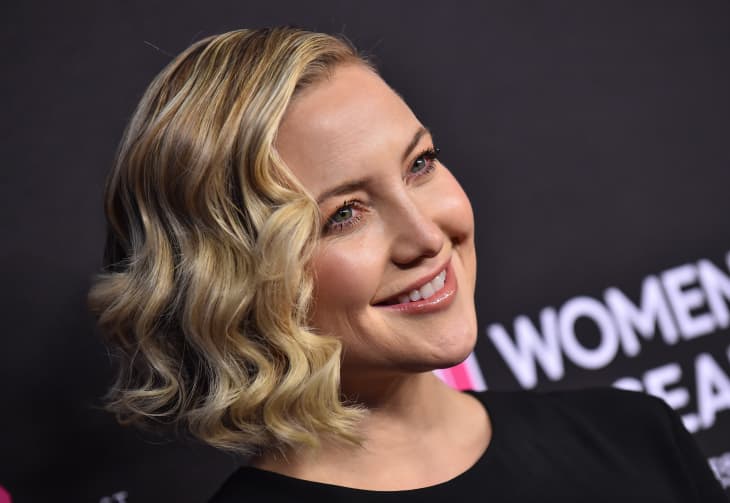 Back in August 2020, a tweet from Twitter user @spinubzilla went viral garnering well over 270,000 likes. It read, "girls only want one thing and it's a living room with hardwood floors a green velvet sofa and a colorful rug." And yeah, @spinubzilla is absolutely right.
Since their tweet went viral, the "green velvet sofa" has become somewhat of a meme on social media, with people echoing the sentiment that life isn't complete until there's a velvet sofa in the living room. And not even Kate Hudson is immune from the desire to have a green velvet couch in her life.
Hudson shared a video showing off her singing chops on Instagram, and she just so happens to be set up on her very own green velvet couch (it's actually the couch from which she and her brother Oliver Hudson record their "Sibling Revelry" podcast). To be fair, Hudson's velvet number is a bit more teal/aqua than it is pure green — but, well, it definitely counts.
"Somedays you just gotta impromptu sing to Kermit," Hudson captioned her March 17 post. And somedays you just need to prove you've made it by broadcasting your velvet couch for the world to see. It's hard not to envy a person who has achieved such a massive life goal.
The "green velvet couch" meme is still going strong in the New Year. In February, another Twitter user went viral for tweeting, "all girls want is a pistachio green velvet sofa," and inserted a pic of a chesterfield sofa to prove their point.
But at the end of the day, Hudson has us all beat with her green velvet couch just based on the number of famous butts that have sat on it — from Kendall Jenner and Tony Hawk to Drew Scott and Chelsea Handler (all podcast guests with their respective siblings).
Famous butts or no, the green velvet couch will never cease to exist on inspiration boards worldwide.