Kate Hudson Has a Genius Solution to Having No Rolling Pin
We
independently
select these products—if you buy from one of our links, we may earn a commission. All prices were accurate at the time of publishing.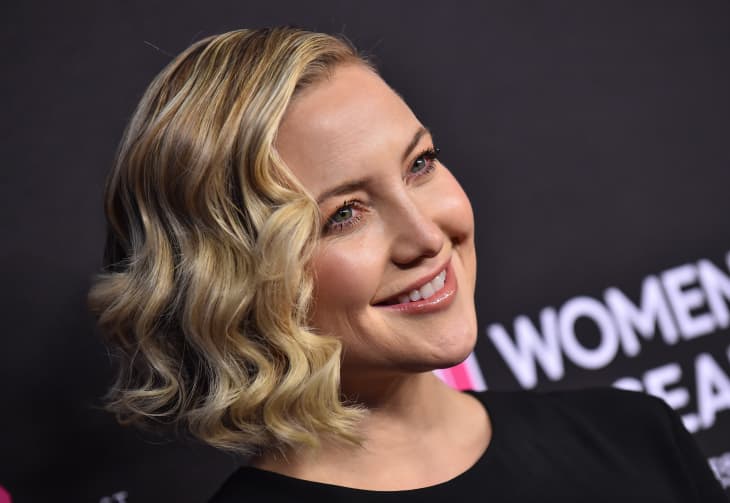 Sometimes you stumble into a hurdle, and you've got to make do with what you have, and figure out your own solution. This is exactly what actress Kate Hudson did this Thanksgiving as she found herself without the one baking essential everyone needs in their kitchen… a rolling pin.
"What're you doing, babe?" Danny Fujikawa asked the "How to Lose a Guy in 10 Days" actress.
"I'm rolling out—we don't have a rolling pin in this house," she replied as she can be seen rolling out pie crust dough with a squash.
"It's not as good as if I had some wood," she continued.
As she continued rolling out the dough, Fujikawa panned out the camera to show the extensive kitchen that certainly looks like a dream for any keen cook or baker. The entire kitchen features natural wooden cabinetry, creating a simplistic, homely feel to the space, while the strip lighting that covers the entire perimeter gives off a warm and inviting glow.
In the comments, Hudson's fans were quick to offer alternative solutions to her clever squash dough rolling technique.
"Pro tip: vodka bottle 😏😉" wrote Vodka brand King St. Vodka, while more than one person suggested the use of a wine bottle to roll out a perfect pie crust.
"It's the determination for meeeeeee😂.. we are all up cooking right now.. and I love it.. cheers 🍻 👏🏽" one person commented, praising Hudson's efforts.
And chef Jamie Oliver approved of her methods, commenting three clapping Emojis.
The following day, Hudson updated fans on the pie crust, showing off a photo of said dough, all cooked and ready to be eaten.
For Hudson, and anyone else that may need to purchase a rolling pin in the future, this rolling pin is a great pick that will save your wrists during your baking sessions.