Katy Perry Shared What Paint Colors Her Songs Are
We independently select these products—if you buy from one of our links, we may earn a commission. All prices were accurate at the time of publishing.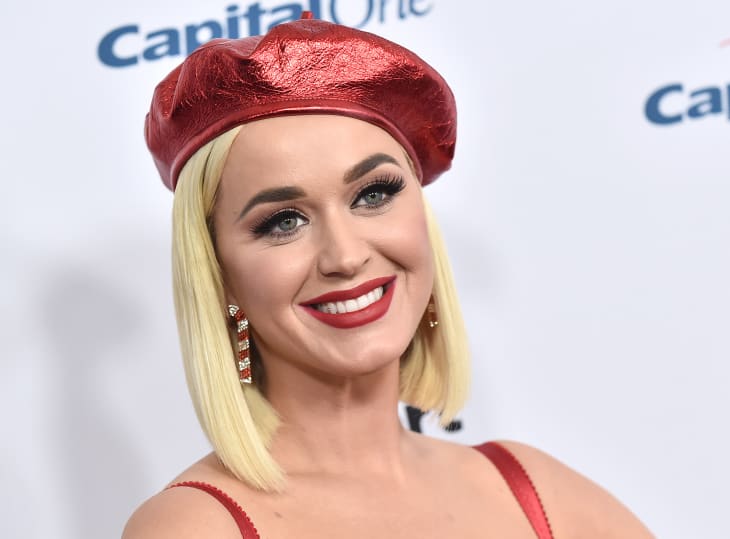 Do you see color when you listen to music? If not, you're about to. Behr teamed up with Spotify and Katy Perry to add hues to some of your favorite tunes, and you'll never listen to music the same way again (or look at paint colors the same, for that matter).
Follow Topics for more like this
Follow for more stories like this
"Every song has a color. (What, you didn't know that?!) Well, see them for yourself at behrmusicincolor.com," Perry wrote in the caption of her Sept. 23 Instagram post. "Then come back and tell me the color of your favorite song…"
Perry worked with Behr to assign shades to some of her most popular songs. For example, "Never Really Over" pairs perfectly with Behr's Laser Lemon. The "Waking Up in Vegas" remix is Flirt Alert. And "Teenage Dream" is the musical embodiment of Behr's Sea of Tranquility.
You can see Perry's entire paint palette over on the Behr website. Just like Perry's musical repertoire, her collection of Behr shades is poppy, vibrant, and honestly, will make you want to dance.
But the fun doesn't stop at Katy Perry. On the Behr Music In Color landing page you can search for your favorite artist or song to see which of Behr's collection of colors have been linked to them. Ed Sheeran's "Shape of You" has been assigned Behr's Canyon Dusk. Tones and I's "Dance Monkey" is Dark Crimson. And John Mayer's "XO" is Glass Sapphire. 
You can also jump to random songs once you start browsing the catalog, discovering new music and new paint colors as you go. It's kind of like temporarily acquiring synesthesia (being able to see colors when you listen to music), but the colors you see can actually be painted on your walls.