I Tried Kelly Wearstler's MasterClass, and I Have a Newfound Appreciation for Design "Accidents"
We independently select these products—if you buy from one of our links, we may earn a commission. All prices were accurate at the time of publishing.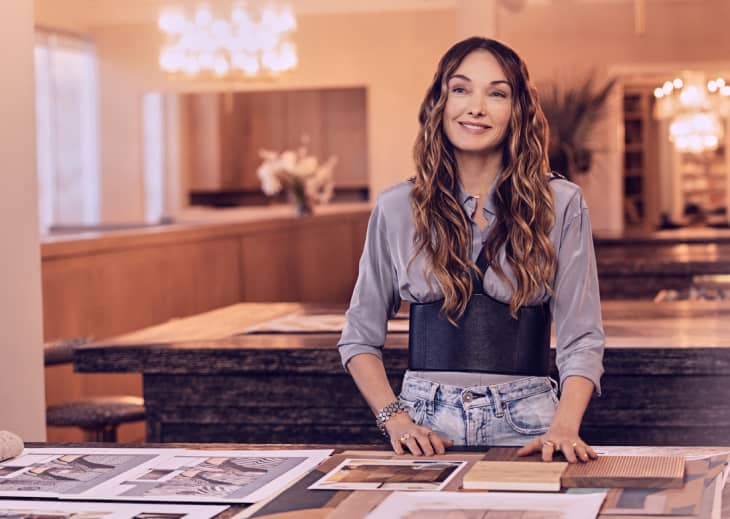 If I had a nickel for every time I've heard "everything happens for a reason," I wouldn't have to work another day in my life. But there's truth in how accidents can result in better endings than you ever imagined, and as Kelly Wearstler expressed in her MasterClass, the design world is a leading example of that. 
When I decided to take Wearstler's interior design course on MasterClass, I didn't fully know what to expect. Wearstler is widely known for her work in the hotel industry, and I was lucky enough to see one of her vintage, multi-textured designs up close at the Santa Monica Proper Hotel in California. And while nothing in life is perfect, let me tell you, it seemed pretty damn close. 
So I figured her 17-lesson course would teach me a lot about crafting a cohesive space that brings together colors, textures, patterns, and furniture from all around the world. And while it did cover those topics, I was also happy (and quite frankly, relieved) to hear Kelly Wearstler talk about how to embrace design accidents because, let's be honest, it happens to the best of us. 
In the lesson on pattern movement and scale, Wearstler had a section entirely dedicated to looking for happy accidents. She was designing a bar cabinet for a client and gathered materials on trays—which she referred to as "vibe trays"—to figure out what blends well together. It was during this randomized process that ribbed walnut in various scales caught her attention, and then she had a lightbulb moment: a diagonal layout of ribbed wood for the cabinet doors. 
Wearstler described this moment as unexpected, which happened thanks to keeping an open mind. "I saw something in a tray, having tons of material around…this was a happy accident with a happy ending," Wearstler said. "Pattern crosses over so many mediums, so it's important to remember you might want a white plaster wall in your living room, but going in your kitchen, you can have something beautiful and dynamic." 
Throughout the entire course, Wearstler touches on expecting the unexpected when it comes to figuring out what design you want to run with. Whether it's painting different colors on a blank wall and observing how they mesh during different times of the day, or experimenting with different scales of pattern and stepping back to see what might work best, you never know what surprising combinations might resonate with you.
After all, what's the worst that can happen with trying? I'll tell you what the best thing might be: a happy accident.