The Kardashian-West House is Almost Entirely Devoid of Color, Except for This One Room
We
independently
select these products—if you buy from one of our links, we may earn a commission. All prices were accurate at the time of publishing.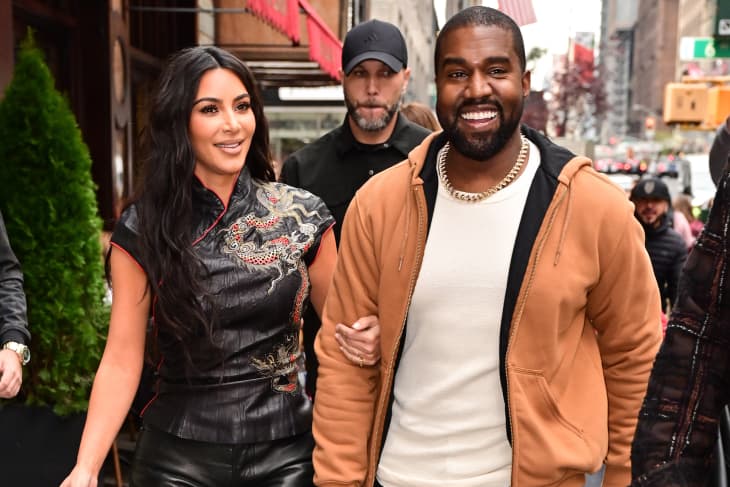 Even though we see much of their lives on social media and on their reality show, we rarely get a glimpse of Kim Kardashian West's home with husband Kanye West. Sure, we know they live in Calabasas, near several other members of the Kardashian-Jenner brood, but the famous couple seemed pretty intent on keeping their actual digs private—that is, until now.
The Kardashian-Wests gave a tour of their palatial estate to Architectural Digest, sharing details about how they turned it into their dream home after buying it back in 2013. While the pair is larger-than-life in their personas and sense of style, their house is so minimalist that it's almost completely lacking in color.
Nearly everything in the house—from the furniture to the teapot in the kitchen—is varying shades of cream, beige, or white, which Kim explains serves one important function: as a respite from their seemingly hectic lives outside their home. "The one thing Kanye and I had in common was our preference for a neutral palette," she told the magazine. "I love the simplicity of the design. Everything in the outside world is so chaotic. I like to come into a place and immediately feel the calmness."
Of course, the pair also have four young children, and any parent knows that keeping a house clean with even just one kid running around is a challenge. "The kids ride their scooters down the hallways and jump around on top of the low Axel tables, which they use as a kind of stage. This house may be a case study, but our vision for it was built around our family," Kanye said, with Kim adding, "In the end, we don't take it too seriously. We're not going to be fanatics."
In fact, there's one room in the house that serves as an antidote to all that minimalism: North's bedroom. Kim shared a glimpse of her eldest daughter's room on Instagram (it's the last slide in the carousel Kardashian-West posted), and it's entirely pink, featuring pink furniture, pink walls, pink carpeting, and pink bedding, complete with a pink butterfly headboard. All that pink is mildly ironic, given the rumors back when North was born that Kim wouldn't let her wear pink, a rule she seems to have abandoned over the years, because the budding fashion icon has been spotted wearing shades of pink plenty of times.
Still, with its giant sculpture-like furniture pieces, it can be hard to imagine kids doing as they do in this pristine, neutral environment. The pair insists there's plenty of room for play. As Kanye explained, "Everything we do is an art installation and a playroom." Noted!