Kristen Bell's Boho Pet Beds Are Disguised as Stylish Baskets
We
independently
select these products—if you buy from one of our links, we may earn a commission. All prices were accurate at the time of publishing.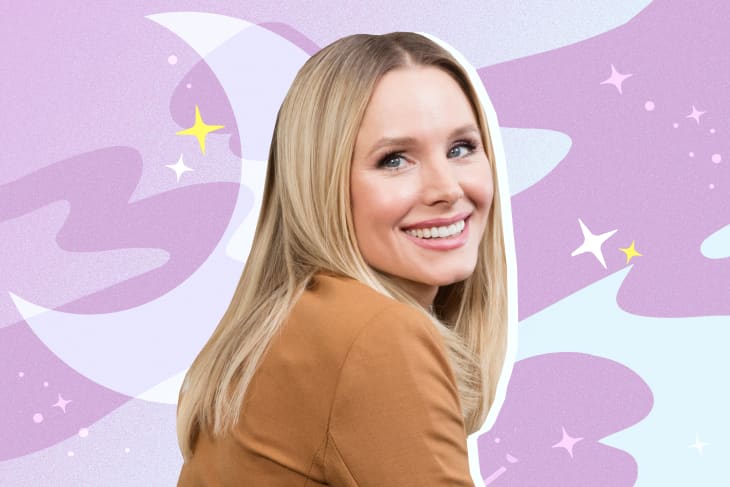 If you treat your pets like they are royalty, then you know just how important the hunt for the perfect pet bed is. Her royal paw-rincess must be comfortable. Kristen Bell may have just ended the search once and for all. She posted a photo of her dog Frankie's "new apartment," and it looks more like a piece of art than it does a pet bed, but also, who wouldn't want to cozy up in this thing? It's a win-win.
"Goodnight," Bell captioned an Oct. 21 Instagram post, "and heres a picture of frank in a jean jacket in front of his new apartment."
The "apartments" in Bell's living room are from Etsy seller KwayuFashion, who creates handmade baskets for a variety of different uses—pet beds to baby baskets to shopping totes. And each woven creation is an utter masterpiece.
KwayuFashion sells both a dog and a cat pet bed, each of which is a little woven oasis for pooch or kitty. Frank, in his jean jacket, seems to be very protective over his basket bed, and it's easy to see why. It's beautiful and cozy.
And Frank's next-door neighbor is housed in another KwayuFashion basket bed that isn't currently for sale. But, the Cat Basket Bed, available through the Etsy shop, is a similar shape and size to the second woven beauty in Bell's photo.
Each KwayuFashion basket is handmade with "safe ingredients" like elephant grass hand-dyed with natural pigments, and woven by "local [craftsmen] in Ghana," as the description of each basket reads.
If you place an order from KwayuFashion, it's important to note that the baskets might arrive misshapen due to the shipping process. But, as the seller states, baskets can be easily reshaped: "run it under water, shape, and leave to air dry," KwayuFashion recommends. And any excess straw sticking out from the basket can be clipped with scissors.
If these baskets are good enough for fashion icon Frank Bell, then they're are absolutely worth checking out for your own four-legged friend.