Turn On the "Dinner Party" iPhone Setting to Be a Better Guest
We independently select these products—if you buy from one of our links, we may earn a commission. All prices were accurate at the time of publishing.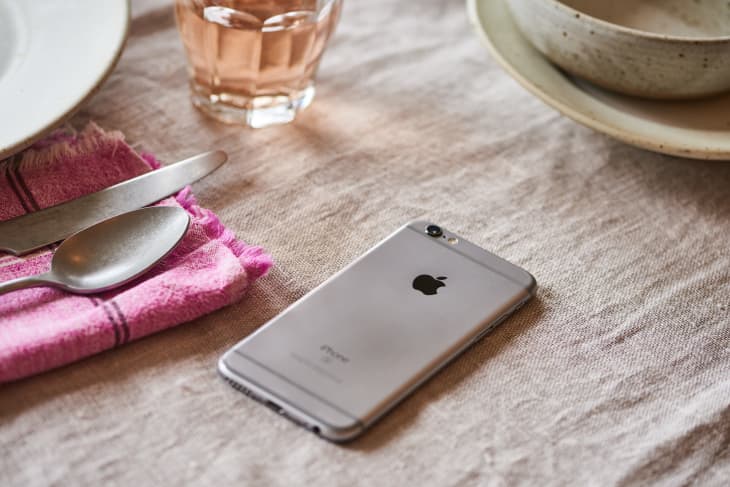 As far as dinner etiquette goes, it's probably best to keep your phone away from the dinner table whenever it's possible. But if you're expecting an important call or message, sometimes having your phone nearby just can't be avoided. If only there was a way to be a polite dinner party guest while making sure you're accessible to people who might need to text or call you, right?
Follow Topics for more like this
Follow for more stories like this
We've got good news for you: There is!
If you want to stay on the grid without sacrificing your dinner table manners (and assuming you own an iPhone), try this workaround.
What is the LED Flash for Alerts setting on iPhone?
While the Apple iPhone currently doesn't have a specific light for notifications, it does have an accessibility setting for users who are hearing impaired. If you have difficulty hearing your phone's audible notification alerts, or just want a visual cue when you get a message, you can opt to have your phone's LED light (aka the camera flash) blink with every notification, even if it's face down.
We call it the "Dinner Party" setting, but this trick could come in handy anytime you want alerts without potentially disruptive sound or vibrating (you've heard how loud it can be when a phone pulses on a dinner table). It also works great if you're in a loud or dark place. You can keep your phone down and screen hidden until you're ready to read the message or return the call.
Keeping your phone on vibrate in your pocket works—if you have pockets. But if you carry your phone in a purse or bag and need to keep your phone on the table to spot notifications as they come in, this setting can help.
How to enable LED Flash notifications on your iPhone:
It's pretty simple to make the switch:
First, open Settings. 
Go to General. 
Tap on Accessibility.
Tap LED Flash for Alerts. 
Toggle LED Flash for Alerts ON. 
(If you want to turn off the setting, just go through the same process and, instead, toggle "off.")
One more thing: Toggling the alerts "on" won't automatically make your phone light up if it's on silent. That's a separate setting. To set your phone to flash notifications via LED light anytime you turn your phone on mute, follow these steps: 
Open Settings. 
Go to General. 
Tap on Accessibility. 
Tap LED Flash for Alerts. 
Hit the switch next to Flash on Silent. 
Hopefully, from here on out, you will be all set to maintain your manners AND stay in the loop with important texts and calls!