I Started Listening to Soundscapes During Work Hours — Here's Why (And Why I'm Not Going Back)
We independently select these products—if you buy from one of our links, we may earn a commission. All prices were accurate at the time of publishing.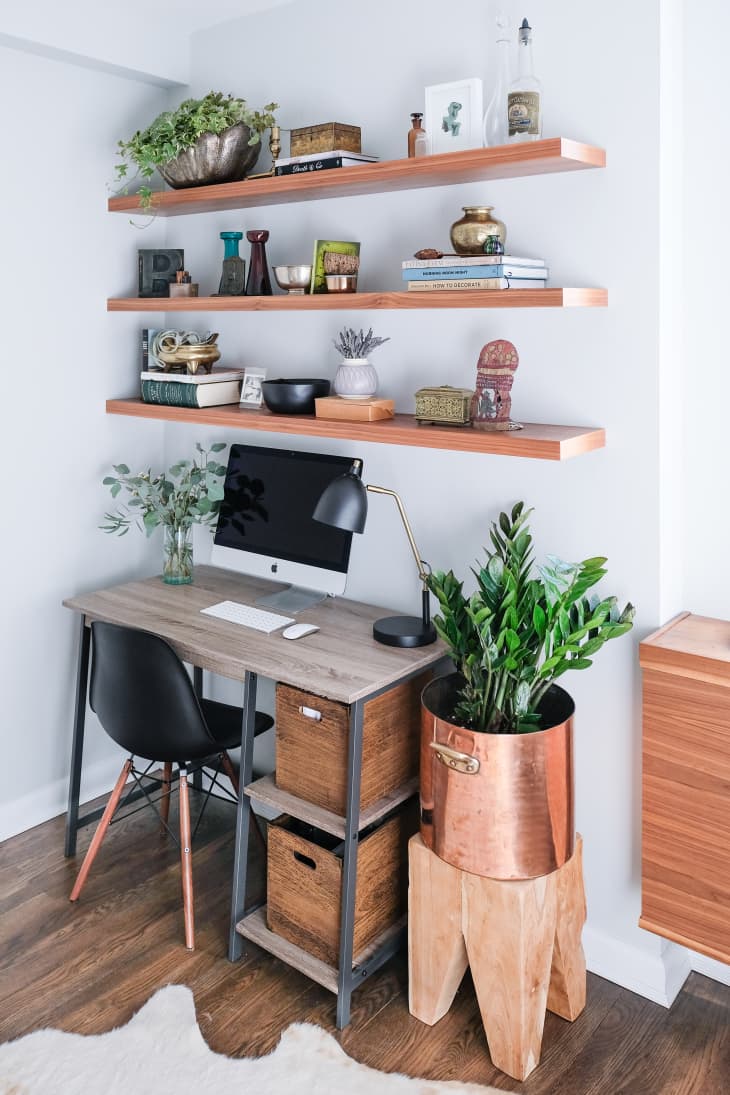 Do you miss logging work hours in a café? Do you daydream about living by a coast overlooking the ocean, or in the mountains away from civilization? I know there are days when my answer is a resounding "yes" to all three questions, especially while working from home. Telecommuting has its perks, but after a year and a half of walking from my bed to my desk, I've found that the experience has become… stale. The lack of interaction with other people, combined with the same environment usually bogs me down. 
Follow Topics for more like this
Follow for more stories like this
To switch things up, I tried rearranging my furniture by placing my desk in front of my window and then the opposite side of my room. I also played music and podcasts so I could listen to something other than my own thoughts, but I found both too distracting. Eventually, I landed upon playing the Calm app's soundscapes, and my workflow hasn't been the same since. 
Listen, I'm no stranger to soundscapes. I've struggled with insomnia for years, and sleep sounds like "Babbling Brooks" and "Calming Aquascape" often lull me into a sweet slumber. A February 2021 study published in Proceedings of the Natural Academy of Sciences of the United States of America concluded that natural sounds decrease stress and annoyance and improve health outcomes. "From an evolutionary perspective, humans are hardwired to attend to signals of danger," the study's lead author, Dr. Rachel Buxton, told Everyday Health. "And an environment that is filled with natural sounds feels safe and allows us to let our guard down."
While these findings support the benefits of sleep sounds, they also confirm the benefits of listening to soundscapes during the daytime. Multiple studies, including Buxton's, report that soundscapes contribute to enhanced cognitive performance like improved focus and concentration, and a 2018 study from the International Journal of Environmental Research and Public Health reported that positively-assessed soundscapes (i.e. calming ones) help individuals recover from environmental stressors. So it stands to reason that if you're feeling stressed after an important meeting or are trying to reach a deadline, these soundscapes might be able to help you regulate your nervous system and calm back down. 
I've experienced this first-hand, especially at the beginning of my workdays. I start every day by meditating to the Calm app's "The Daily Calm," and after one particularly groggy session, I decided to search for morning sounds before work. I landed on a "morning coffee" playlist that sounded like soft, ethereal music and the light commotion of a café. Upon playing it, I instantly felt dialed in and recharged to tackle the day's work. 
Of course, you don't need a given subscription to find the perfect noises for your WFH setup. There are plenty of playlists on sites like YouTube and Pandora dedicated to specific natural and other familiar sounds, meaning you can easily access this upgrade. Some playlists are free, while others will prompt you with ads between a few songs (so be prepared if you're really getting into the groove, and your thunderstorm soundscape is momentarily interrupted by one such clip). Alternatively, you can subscribe to a dedicated app, search for a playlist on a platform like Spotify, or buy a soundscape machine or CD if you'd like to go old-school.
Over the past few months, I've utilized Calm's bevy of soundscapes to transform my work environment and relationship to work. I'll sip on a glass of orange juice and listen to a "Bamboo Forest" soundscape while typing away on my laptop, or drink hot coffee out of a large mug as a "Coffee Shop" soundscape plays in the background. The tool helps me keep my workdays and life in general fresh and interesting.
On days when I'm unable to leave the house, soundscapes offer a gateway to escape and engage in new sensory details. I've found that they also ease my anxiety and reduce my cabin fever for the time being. (If feelings like this persist for you, it can be helpful to speak to a mental health professional — soundscapes are tools, but they aren't solutions to underlying problems such as depression or anxiety.)
Introducing soundscapes to my work routine also inspired me to reconsider my relationship with my home office and environment, and how I engage my senses while working from home. For example, I still need to work in silence sometimes to focus, but I'll turn to other sensory tools like candles and lighting to slightly alter my space. Nowadays, I feel more motivated because my morning routine of meditating and finding the right soundscape (and sometimes a scent to match) allows me to ground myself, prioritize my needs, and get creative before work. Do I still want to leave the house sometimes? Of course, and that's what midday walks are for — but I know I can make an equally-relaxing environment to help me plug right back in once I'm done.