7 Little Things That Can Help You Land a Raise This Year, According to HR Pros
We independently select these products—if you buy from one of our links, we may earn a commission. All prices were accurate at the time of publishing.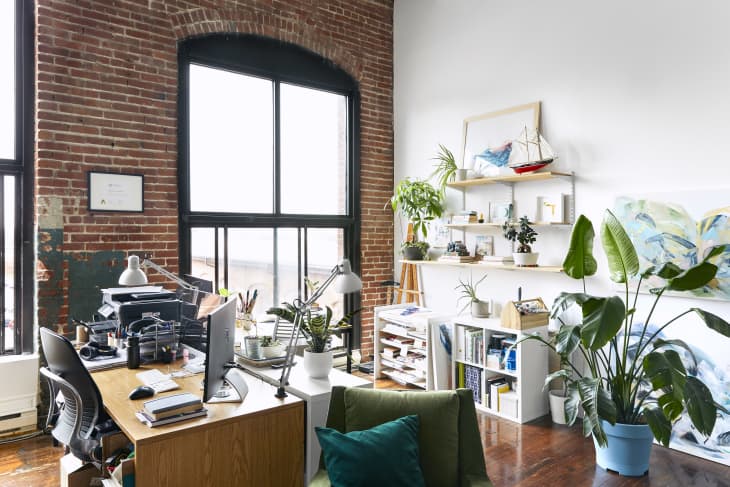 Whether you're working from home or back in person at the office, you're likely logging long hours and wanting a little pay bump to start the new year. Most employees want something extra to keep working hard — and want some assurance that their efforts will eventually lead to a reward. 
Follow Topics for more like this
Follow for more stories like this
Raises depend on many factors: your occupation, your industry, the number of years you've been in the same position, whether you've received a promotion or raise recently, and various other subjective and objective measures decided by the employer. If you'd like that extra bump in your salary this year, there may be some small ways you can help your case. 
Check out these seven little things that can help you land a raise in 2022, according to human resources professionals and therapists.
Document your accomplishments throughout the year. 
Keep up with your work wins by documenting them throughout the year. Emily Bennett, head of human resources at Office Topics, recommends "finding a quiet place where you can concentrate, take time to think about what you have achieved," and write these accomplishments on paper or create a document on your computer. 
Objectively looking at these accomplishments will allow you to assess whether you think what you've done over the course of the year merits a salary bump or if these were tasks included in your job description. It gives you the opportunity to evaluate whether you've done enough to merit a raise. 
If you'd like a salary bump, it's likely you will need to make a case for yourself. Bring your best self to your boss or other supervisors. Bennett recommends "preparing a report so you can present it to management in a convincing manner."
It may also help to practice your presentation in front of a mirror or ask a family member or trusted friend to offer their perspective on what you're doing right (or wrong) when sharing your report. This will help in securing your self-confidence and ability to create a smooth presentation for your superiors. 
Know WHEN to ask for a raise. 
Don't ask for a raise without considering timing. "When submitting your request, make sure it's timely and strategic. Large companies usually only give raises once or twice a year, but smaller companies are often more merit-based and are more likely to grant promotions. It's best to move forward after you've had a big success or have seen your company grow rapidly," Bennett says.
Ask for a raise in person (or in remote arrangements over Zoom).
Sending an email or an interoffice memo is likely not the best approach to ask for a raise. "You should ask your manager in person. This will show that you're serious about the request and that you're willing to take time to prepare your case," says Bennett. 
For employees in remote positions and for those who confer with their bosses over Zoom or other web-based services, ask for a separate meeting to discuss your salary. Or the next time you plan to travel to meet with your boss, try to have the conversation in person if possible. 
When looking to land a raise, seek further education and improve your skills.
You'd like to attract the attention of management and want them to notice what you're doing professionally to invest in the company. Tina Hawk, senior vice president of human resources at GoodHire, suggests asking management for advice on what additional training or educational opportunities would help improve your growth in your position. 
"Even internal workshops and training days can be effective in improving your skills and catching the attention of management," says Hawk. She offers a word of caution, though.  "Above all, you've got to ensure you're choosing something that you want and enjoy for yourself, too. New skills are less likely to stick around if your training is entirely performative," Hawk tells Apartment Therapy. 
Ask what you need to do to secure a raise. 
The direct approach might be the best way to secure a raise. Therapist Katie Ziskind says, "Landing a raise may not be as hard as you think, or it may be very challenging depending on the politics and your company." She recommends directly asking your boss what you need to do to attain a raise. 
This might also be a good opportunity to emphasize to your boss that you're willing to make a long-term commitment, because, as Ziskind explains, "the last thing your boss wants to do is to give you a raise for you to leave for another position elsewhere." 
Your general attitude always matters.
It is important to remember, according to Ziskind, that companies offer raises for a number of reasons beyond hard work. "Companies reward employees who give back and who represent the brand in a high-quality way," she says. This means being on time to work and not leaving early. It also means being present in your position and not using work time to be glued to your phone or on social media.
 "Your attitude and your level of self-discipline all go into getting a raise," says Ziskind.