Now Is the Perfect Time to Write a Love Letter to Your Home
We independently select these products—if you buy from one of our links, we may earn a commission. All prices were accurate at the time of publishing.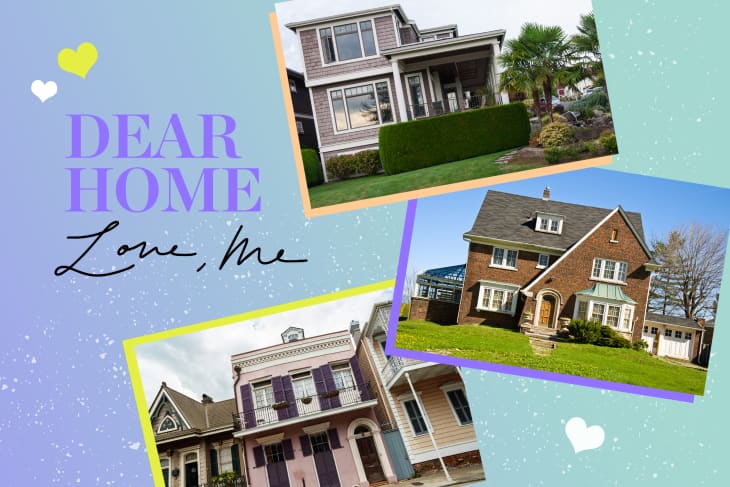 You already know this, but there's probably never been a calendar year where we've spent more time at home than this one. The myriad horrors of 2020 have made this year the butt of an unfortunate joke: 2020, am I right? How could this get any worse?
Follow Topics for more like this
Follow for more stories like this
While there's merit in talking out our collective anxieties, 2020 also presents the unique opportunity to thank our homes for all they've done for us this year. Those of us with the privilege of having a roof over our heads know that our homes came through in a way nobody was expecting—they became our offices, our gyms, our classrooms, and more.
To properly thank them for all they've done this year, it's worth writing love letters to our homes. You can choose one aspect of your abode to heap thanks on, or you can shower the whole thing in praise, if you want. The exercise in gratitude will benefit you and the four walls you've become so familiar with.
Before you put pen to paper, though, glean some inspiration from these letters in our Love Letters to Home series.
Writer Megan Braden-Perry is thankful for her living-room-turned-distance-learning- classroom in New Orleans. She spent hours creating a special space for her son Franklin, complete with a Black history wall of fame and countless educational posters.
"From my office I'll hear Franklin reading posters; when he's walking upstairs he'll read Black history facts to me," Braden-Perry writes. "When that happens, I feel like I've made the right choice for us."
Candace Ramirez seeks to set the record straight with her suburban home, which she timidly moved into after years of city life in Seattle. Stay-at-home orders helped her see its strengths—and regain strengths of her own.
"Your big windows let sunlight and nature into my room while I healed," she writes. "After a couple weeks of bedrest, my first trip to the living room felt like going somewhere."
When Ali Nahdee moved back into her childhood home in Michigan last year, she didn't realize how reacquainted she'd become with it. While caring for her elderly father during the pandemic, she's been able to find solace in her basement bedroom, filled with Indigenous art and literature, incense holders, crystals, and more.
"I want to thank you for helping me regain a sense of self that I thought was lost to me," she writes to her bedroom.
What will you thank your home for this year? Let us know in the comments—and happy letter-writing!