Here's Why You Shouldn't Lowball an Offer on a House During COVID-19
We independently select these products—if you buy from one of our links, we may earn a commission. All prices were accurate at the time of publishing.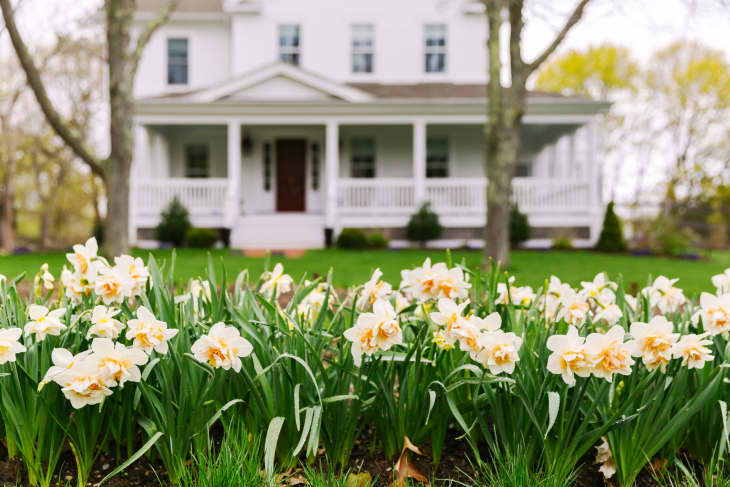 It's no secret that COVID-19 has totally upended the U.S. housing market. According to a recent survey by the National Association of Realtors, interest in buying a home has sharply declined. That's to be expected, as the Labor Department reported that more than 26 million people have filed for unemployment benefits since the middle of March. 
Follow Topics for more like this
Follow for more stories like this
But for those who are continuing to house hunt, does the economic downturn present the opportunity to nab a better price? The short answer: Not exactly. Here's what to know if you're thinking of lowballing an offer on a home sometime soon.
When it comes to negotiating, it's still all about location, location, location 
"The housing market is a local business, and that is more true now than ever," says Garrett Derderian, a licensed real estate salesperson in New York and founder of GS Data Services, a real estate analytics and consulting firm. "The impacts of COVID-19 will vary widely, both in terms of the number of cases in the local market and the timing of when the greatest effects will be felt in each region." 
Since real estate transactions tend to be a result of major life decisions, he says there will still be people who need to either sell or buy—or both. "However, that does not necessarily mean a seller will accept a lowball offer." That's why buyers need to understand the local market dynamics.
If homes in the area are selling for the asking price, a low offer is probably a bad idea. Michelle Mumoli, CEO of The Mumoli Group and a realtor with Triplemint in Hoboken, N.J., says she just received a low offer, and the homeowners were insulted because their neighbors went under contract a month ago for a higher amount. 
"In the residential market, comps are comps for a reason, smart listing agents price things accordingly, and buyer agents should let their buyers know the comps before they submit an offer," Mumoli explains. "If a buyer's agent is showing properties to a client in a price range they cannot afford, they should not be wasting their time or risking their health."
In fact, when buyers start with an insultingly low number, she says the sellers may not respond at all—and if they do, the buyers have no negotiation leverage. "Crisis does not bring down property values, high interest rates do."
Her view is shared by Katrina DeWit, a real estate advisor at Engel & Völkers in Minneapolis. "Starting out too low can risk offending the seller to the point they won't continue to negotiate with you even if you are willing to increase your price, as they likely have both financial and sentimental value accrued into their home."
And if sellers in that area are getting 98 percent of their asking price, DeWit says a steep discount isn't likely to be considered unless the house has been sitting on the market for a long time.
Inventory is low, which works in a seller's favor
Sellers know they have the upper hand. Nationwide, Derderian says inventory remains low, and that's especially true for starter homes. "Some sellers have pulled their listings or are waiting to list, so inventory is artificially lower than it would be otherwise." And when inventory is low, it's usually a seller's market.
On the other hand, it appears that some buyers are quite enthusiastic. "Depending on the price point, we still have many motivated and qualified buyers who are writing offers on homes sight unseen, or driving by and viewing interactive 3D tours," says Matthew Martinez, a real estate broker associate in the San Francisco Bay Area.
One of his deals recently fell through because the buyer was furloughed from his job. "I put the listing back on the market and within a week we received multiple offers and the listing will sell for $50,000 over the listing price," Martinez says.
Mortgage defaults are making sellers less likely to budge
There's one other reason sellers may not be feeling pressure to lower their asking prices. "With banks rolling out mortgage forbearance programs, most sellers are not in immediate danger of losing their home or desperate to accept a lowball offer," Martinez explains.
The Federal Housing Finance Agency recently announced that after the forbearance is over, homeowners with mortgages backed by Freddie Mac and Fannie Mae will not have to make lump sum repayments. Instead those amounts will be added to the end of the loan's life.
But don't abandon negotiating altogether 
Does this mean that buyers absolutely, positively should not make a low offer? "When considering a lowball offer, do your research to see if you or your realtor can discover any details that might motivate the seller to move forward despite the loss of financial gain they originally anticipated," advises DeWit.  
In fact, Derderian says it's always wise to negotiate. "It may be possible for a buyer to get an extended closing date in-line with their needs, or a buyer could make a lower offer with a quick close," he says. "Another option would be to make a low offer, but take the property 'as-is,' meaning the seller would not have to make repairs that could take time and cost money, especially given many states' stay-at-home orders for nonessential employees."
And, if buyers are patient, time may be on their side. "I'm advising my clients to wait until after the pandemic and mortgage forbearance period is over to write lowball offers," Martinez says. "In my opinion, we will see an influx of new listings coming on the market later this year and that's when it'll become more of a buyer's market."