Lucy Liu is Also an Artist—and Her First U.S. Museum Exhibition Can be Toured Online
We
independently
select these products—if you buy from one of our links, we may earn a commission. All prices were accurate at the time of publishing.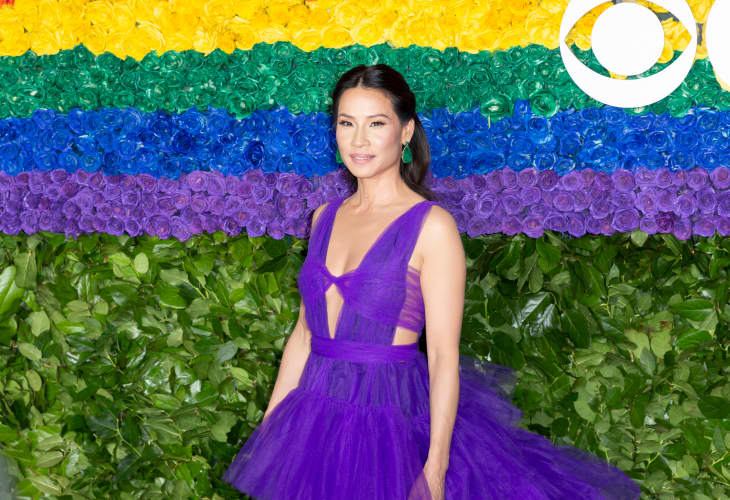 While known for her movie and TV roles, actor Lucy Liu's resume goes well beyond Hollywood. She's also a painter and sculptor—and Liu's first U.S. museum exhibition is now available to tour online.
Entitled "Lucy Liu: One of These Things is Not Like the Other," Liu's exhibition of wood sculptures and paintings is available to tour on the Napa Valley Museum's website from now until August 2. To access the tour, museum attendees are asked to make a donation of any amount to provide support for the museum amid the COVID-19 pandemic. 
Per the museum's site, the exhibition includes wood sculptures and large paintings inspired by Shunga, a "form of erotic art based on the 'ukiyo-e' or Japanese woodblock." The collection also includes Liu's past art series, such as "Lost & Found"—a collection that incorporates "found objects" into books to create a new form of art in itself. The virtual exhibition will also include videos of Liu creating the pieces and discussing her influences and creative process.
"I'm so happy to collaborate with the Napa Valley Museum and to share my work with the community," Liu said, per the museum's site. "Art has been an important part of my life and development since I was a child; it helps cultivate imagination and also fosters critical thinking skills. Supporting lifelong arts education is imperative and I am thrilled to be a part of this important endeavor."
The exhibition comes after Liu held her first museum show at the National Museum of Singapore last year. The collection, titled "Unhomed Belongings," included a mix of photo collages and books affixed with pieces of trash from the street. "The idea is to find a home for things that have been discarded," Liu explained to the South China Morning Post. "Once they were placed in the books, they seem to have found a place. They become quite pristine, almost framed."
For more information about "Lucy Liu: One of These Things is Not Like the Other," visit the Napa Valley Museum's website.