How To Become a DIYer (Even If You're Not Handy), According To a Magnolia Network Star
We
independently
select these products—if you buy from one of our links, we may earn a commission. All prices were accurate at the time of publishing.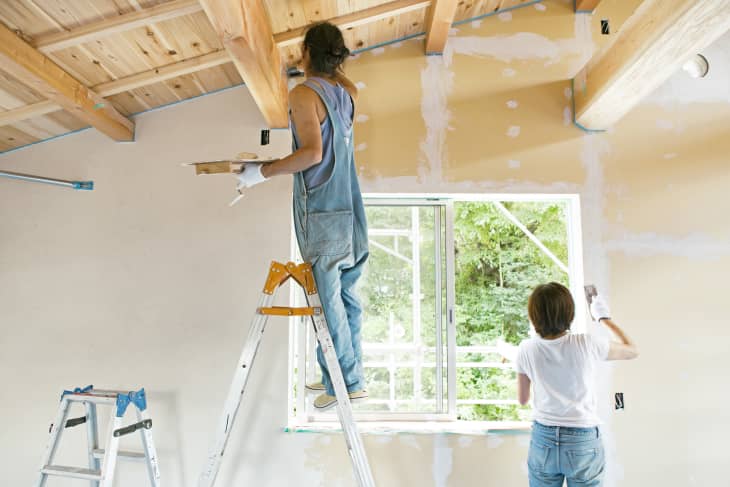 Jenni Yolo knows that it can be difficult to figure out where to start with do-it-yourself design and renovation. The DIY-er, thrifter, and renovator is currently starring in "Makeover by Monday," a new Magnolia Network series wherein she helps people refresh spaces in their homes in just one weekend by utilizing her DIY expertise. 
With over a decade of experience, she's well-equipped to take on larger projects in her show, but she recommends that all beginners kick off their DIY lifestyle the same way: start small and build confidence.
"I think sometimes people jump into a really big project and that's maybe where they get themselves into a little bit of trouble," Yolo said during a recent interview with Apartment Therapy. "But there are so many projects that are simple DIY projects that you can also undo." She suggested painting or adding trim to your walls, which are both impactful projects that "aren't necessarily permanent."
The lack of permanence also means that people can get weird with it and have fun (and not worry too much about small mistakes). "I'm always about trying different paint colors, trying kind of bold things because you don't have to live with them forever," she said. "You can always change them."
Yolo cited her husband, David, who works on the show with her. He only began renovating houses a few years ago and started with small projects like backsplashes. But now, he's doing the "most beautiful" bathroom tile job she's ever seen. It's all because he began with beginner, DIY learning experiences. "And then once you learn those skills you can apply it to your next project," she said. "And then keep going until you can do larger things with a lot of confidence."
"Makeover by Monday" airs Saturdays at 12 p.m. ET on Magnolia Network, discovery+, and the Magnolia app.