7 Ways to Make Shopping Local a Lifelong Habit
We
independently
select these products—if you buy from one of our links, we may earn a commission. All prices were accurate at the time of publishing.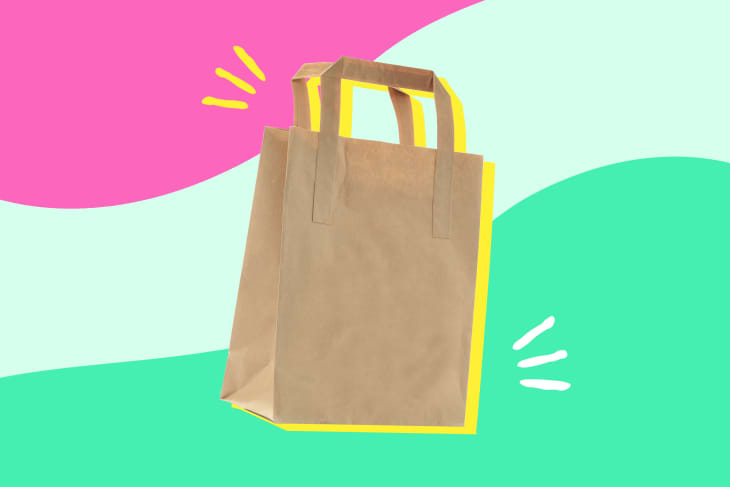 A canvas tote bag emblazoned with the motto "Shop Local" is a regular sight on city streets, but how often is it filled with finds and returns from big-box stores? Everyone wants to support their local businesses, but often it's easier (understandably so!) to just place an order online or stop by a megastore.
If you want to become someone who shops local, it's important to make it a habit, rather than an afterthought. Mallory Shelter, owner of jewelry and accessories shop Shelter, says, "Prioritize shopping local as often as you can, and wherever possible. This means seeking out independent food stores for groceries, picking up gifts or small indulgences from local boutiques, or ordering takeout from a local restaurant."
To help others get in the habit, Shelter and other small business owners and patrons shared seven ways to prioritize shopping local.
Realize your dollars have a direct impact on the community you want to build.
If you want a vibrant city full of thoughtful, community-led shops, you need to be that change. Elizabeth Mahon, owner of Three Littles, a shop selling sustainable children's goods, says, "Small businesses keep our communities interesting and fun!"
Maggie Spicer, an entrepreneur and blogger behind The Green Beauty Guide, feels passionately about shopping local and makes an effort to patronize small businesses throughout her Washington, DC, neighborhood each day. Spicer says, "When you shop local, you're not just shopping. You're buying into your community. I know the majority of that money is going to stay in my community, and what could feel better than that?" 
Follow your favorite local businesses on Instagram.
If you find yourself defaulting to the easy shopping route over and over again because it's too easy to simply click through your phone, then make it just as easy to see what's new and available at your favorite local businesses. It seems obvious, but following them on Instagram puts them right in front of you on a daily basis and reminds you as you scroll: "Oh yeah, I need to buy a new coffee maker; let me see what the kitchenware store up the street has."
Plus, Mahon has an insider tip: "Shopkeepers often post new arrivals, exclusive inventory, and sales, which you'll only see if you're following along."
Build relationships within your community.
There's something magical that happens as you begin to prioritize shopping local — you get to know your community and you become invested in the people around you. You recognize the shop owners and learn why they've chosen to start a particular business in a particular spot. Barry Margeson, market manager at DC's historic Eastern Market, which is home to small grocers and specialty food sellers, says, "When you shop local, you make connections with small business owners who support our local economy and keep our communities vibrant." 
Adds Spicer: "I see shopping local as a way to invest in my community and support independent entrepreneurs who happen to be my friends and neighbors."
Get to know an entire network of local businesses.
It feels so very Parisian to pick up various items from shops throughout the neighborhood — a baguette here, a fancy cheese there, a gift for an upcoming baby shower, or a must-read book. Shop owners feel passionately about the wares they sell, and they're often eager to share recommendations for other local stores. Tap into their network and you're supporting an entire ecosystem of small businesses.
"So many of my favorite small retailers support other local brands, artisans, and retailers," says Spicer. "By shopping small, I'm not just supporting one brand, I'm supporting their entire network."
Let shop owners know what you're in the market for.
When supply chain woes cause empty shelves at big-box stores, you're out of luck. But small business owners are directly tied to which products they stock because they're the ones doing the buying. If you're dreaming of a specific craft olive oil or a sustainable notebook, pop into a local shop and ask. Mahon says, "Most of the time we have the ability to get what you're looking for and sometimes what you want is already on the way."
Take advantage of small business owners' expertise.
As a shop owner with a keen eye for choosing just the right gift, Mahon advises everyone to take advantage of small business owners' expertise. She helps choose thoughtful gifts for new parents and the people who love them, and she explains, "People often need direction and aren't sure what to pick. When shopping local, you're working with an expert who can put together something perfect and take the guesswork off you." 
Stop in for small purchases and last-minute finds.
Look to small businesses for quick purchases like host gifts, a Friday night pick-me-up, or a card for a newly engaged friend — instances where you might have previously defaulted to someplace else. Shelter says, "My shop Shelter certainly doesn't sell 'needs' — however, customers who stop in regularly and pick up anything from a small greeting card to a candle to a larger, more significant purchase allow us to continue thriving."
Mahon adds, "A huge benefit to shopping local is the ability to get a gift the same day or last minute, and you get to touch and see the items in real life."