One Company Created a Portable Microwave That Can Work Anywhere
We independently select these products—if you buy from one of our links, we may earn a commission. All prices were accurate at the time of publishing.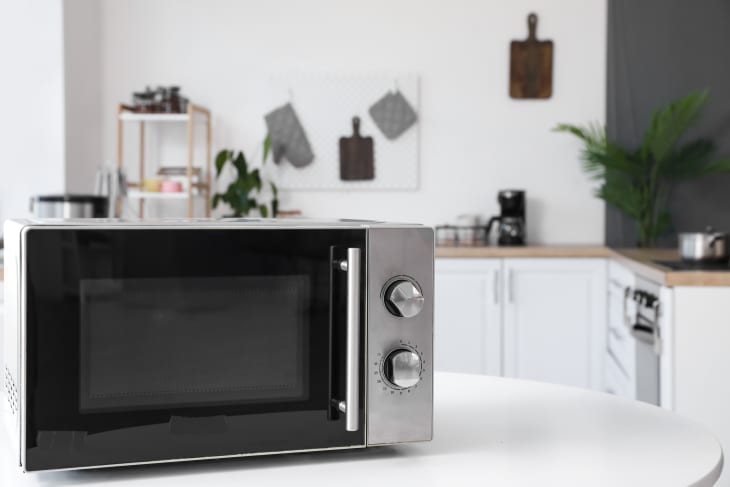 This really puts the micro in microwave.
Follow Topics for more like this
Follow for more stories like this
Japanese manufacturer Makita has created a portable microwave that allows you to always have warm meals while on-the-go. The smaller-than-usual appliance features two cordless batteries that can deliver 500 watts of power for eight minutes before adjusting down to 350 watts to conserve energy. When fully charged, it can reheat 11 meals or 20 drinks, but it might have a more difficult time thawing frozen food. 
As for capacity, the space is expectedly limited at 0.28 cubic feet, so don't expect to fit a whole chicken in there. However, it should be able to fit a single portion meal.
The strap is a thoughtful feature, turning the microwave into a tote, making it easier to carry around. And because it's portable, it has many applications: it could be used in construction sites, in disaster-stricken areas with no electricity, by travelers in remote locations, and by fishermen in small boats. 
Also, it could be used by those who really dislike cold sandwiches.
For safety, the appliance cannot heat up while it's being carried around or when its door is opened. A sensor also deactivates the microwave whenever it is tilted.
And as a bonus feature, a USB port allows you to turn the microwave into a portable charger, able to power up your various devices while you're away from home.
Unfortunately, you'll have to keep settling for cold meals, as the Makita microwave is only available in Japan for now. The price could also keep many from acquiring it, with the item priced at ¥71,500, or about $540 — twice (or even thrice) the cost of many countertop models.