Martha Stewart Has Never Had This Home Decor Staple in Her Home — and It's Pretty Shocking to Be Honest
We independently select these products—if you buy from one of our links, we may earn a commission. All prices were accurate at the time of publishing.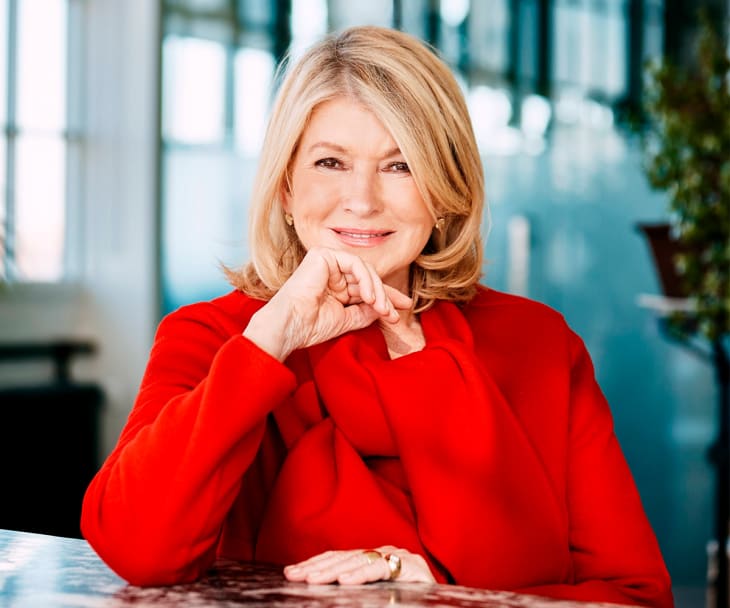 There's no denying the impact Martha Stewart has had on the realm of all things home, from cleaning and cooking to celebrating, crafting, and decorating. She's also championed small batch goods, local entrepreneurs, and individual artisans throughout her decades-long career. That's why it makes total sense that Etsy, a platform where makers and handmade items shine, has tapped Stewart to be the marketplace's first-ever "Collections Curator."
In this new role, which was announced today, Stewart will handpick her favorite products made by Etsy sellers across the globe with each season's arrival. Now live, her 100-plus item spring curation spans the categories of home decor and hosting essentials and even touches upon gifts, personal accessories, and wedding items, from bridal attire and jewelry to personalized decor and registry staples. You can take a look at some of the current offerings below and check out Stewart's user profile on Etsy for more vetted picks. The one thing you likely won't find on Stewart's spring hit list though — or really any list of decorating must-haves no matter the time of year? Curtains!
That's right; in a round table Zoom interview in partnership with Etsy to announce her new Collections Curator position, Stewart let it slip that while she's not against any one home decor trend, she's simply not a fan of voluminous drapery and never really has been. "I will never put curtains on my windows," she said. She then doubled down, saying she's never really had fabric curtains in any of her homes and never will in any potential future places, either. Lest you think she's all about bare windows though, that's not exactly the case. "I like to look outdoors, so I have beautiful translucent shades," she said.
Stewart said that while she loves fabric, she chooses to incorporate it elsewhere with pillows, table linens, or even as upholstered furniture. She won't shame you for rocking drapery though, if it's up your decorating alley. In fact, her daughter, Alexis, has used curtains extensively in her own home to soften all the glass in her building. To each their own when it comes to window treatments, but as for Stewart, they're definitely not the only way to ensure privacy at home.