How To Incorporate the Most Iconic 2022 MET Gala Outfits Into Your Interiors
We independently select these products—if you buy from one of our links, we may earn a commission. All prices were accurate at the time of publishing.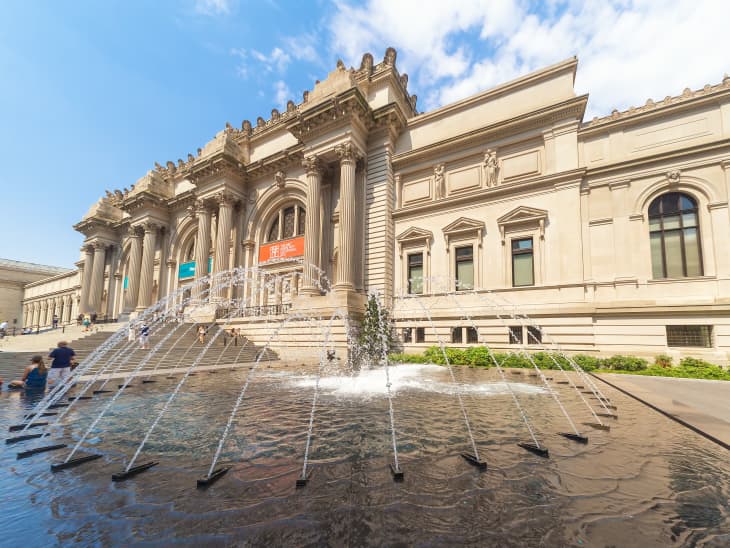 The MET Gala is undoubtedly one of the biggest nights in fashion, and the 2022 event was no different. The theme this year was "Gilded Glamour", a concept that leaves plenty of room for interpretation and takes inspiration from New York's Gilded Age.
Follow Topics for more like this
Follow for more stories like this
If you were a fan of some of the spectacular looks this year (hello, Blake Lively), the elegant and over-the-top theme can easily be incorporated into interior design, whether it's luxurious fabrics or regal accents. Experts at Prestigious Textiles have taken a look at the looks from the 2022 MET Gala and laid out some tips and tricks on how to achieve a Gilded Glamour vibe at home, replicated some of the favorite celebrity looks. Below, expert commentary from Nicola Brumfitt, Marketing Director at Prestigious Textiles.
Supermodel Taylor Hill wore a stunning blue gown with a floral train.
"Typical of the time, this train has intricate and detailed floral embroidery as the focal point. Combined with Decadent tones of royal blue and rich red, this perfectly captures the era. To bring this look into the home, draw on inspiration from manor houses and stately homes, opt for large rose floral prints and introduce more subtle colours such as pastels and periwinkles for a more modern look,"
Blake Lively wowed at the MET Gala once more with a Versace dress that was unravelled mid-red carpet to reveal a second look. Designed to mirror the oxidation of the Statue of Liberty, Lively's dress turned from bronze to green.
"Tapping into more of the glitz and glamour of the Gilded Age, this Versace dress hinted at modern America. To re-create a similar metallic aesthetic in your living space, incorporate statement geometrics, graphics, linear forms and a palette of rich bronze, natural and amber tones,"
Glenn Close's bright pink ensemble certainly made a statement this year.
"Synthetic dyes increased hugely in this era, meaning that bright colours were a huge part of fashion at the time and women often wore a combination in one outfit. Bring color into your home in a contemporary way by opting for misty floral designs in moody pastels and subtle hues of vibrant colors,"
Actress Lucy Boynton wore a white dress embellished with gems and metallic detailing.
"Texture is a staple when it comes to a Gilded Age fabric design, interiors and fashion, and this Chanel dress provided a more understated yet stunning take on Gilded Glamour that can easily be created when it comes to home styling. Look for tactile three-dimensional elements when finding the perfect fabrics, cushions or throws for your room and keep colours minimal with whites, soft neutrals, cool silvers and pale golds for a subtle look."