"Mexican Gothic" is Pure, Moody Horror — and It's Coming to Hulu
We independently select these products—if you buy from one of our links, we may earn a commission. All prices were accurate at the time of publishing.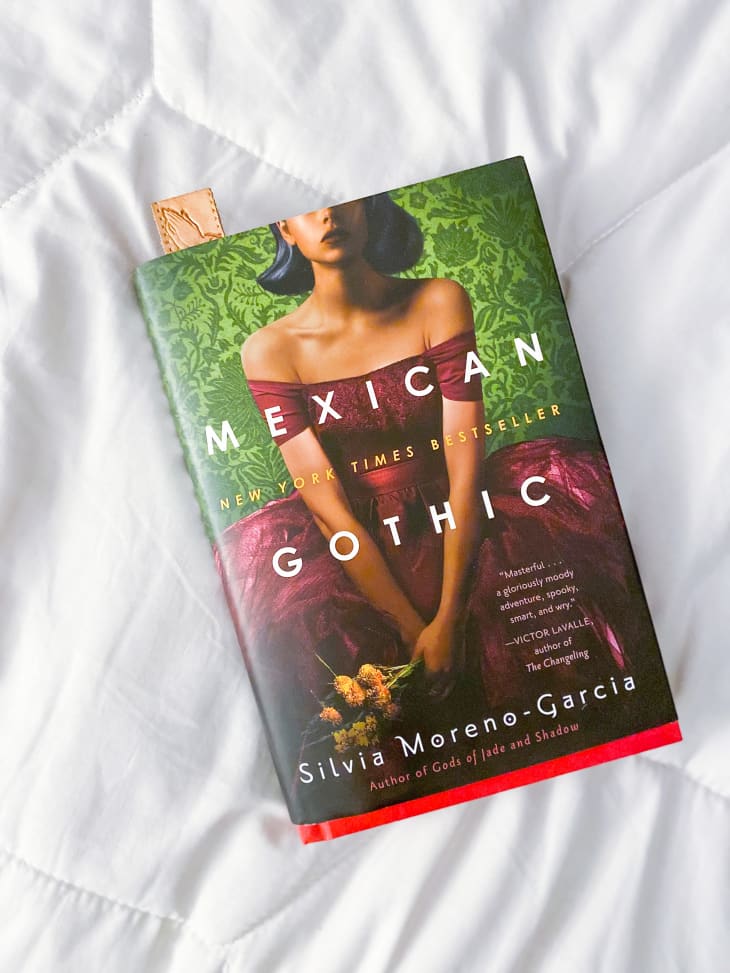 It was the cover of "Mexican Gothic," penned by Silvia Moreno-Garcia, that pulled me right in. But even after flipping through the first couple of pages of this gothic horror novel, I could tell it was going to be delightfully moody, a bit twisted, and downright opulent. I wasn't wrong.
Follow Topics for more like this
Follow for more stories like this
The horrors of "Mexican Gothic" will leave you speechless, and the unexpected twists will send chills down your spine. Set in 1950s Mexico, the story follows an affluent, glamorous young woman named Noemí Taboada on an investigation that's full of surprises. "Mexican Gothic" hit bookstore shelves in June 2020 and remained on The New York Times Best Sellers list for over two months. And now, the book is being adapted into a TV series that'll air on Hulu. 
To bide your time while you wait for the TV series land, make sure to read the book itself (Moreno-Garcia also put together a "Mexican Gothic" playlist on Spotify, so put it on while you read to channel that twisted, spooky energy).
After a strange telegram arrives from her recently married cousin making wild statements about her new husband, young socialite Noemí's father insists she immediately take a train to the countryside to check in. 
A shadowy, isolated mansion lurking in the fog atop a hill, it was once a beacon of aristocracy, and is now rotting in its own decadence. Each character she meets is peculiar and occasionally downright menacing, with the exception of the family's youngest son. And her cousin? Something's definitely off. There's also something eerie about the mansion itself, too… as if there are secrets within the walls. 
After a bidding war, Kelly Ripa and her husband Mark Consuelos took the prize to make "Mexican Gothic" into a TV show. There aren't a lot details currently available; the lead writing staff is still being assembled.
And while casting is still a ways off, Moreno-Garcia — who will executive produce — is championing for a strong lead who is a woman of color and perhaps completely new to the acting scene to bring Noemí to life. There's a fan casting page if you want to go down a fun little rabbit hole of imagination.
For those who already read the book and are eager for more from Moreno-Garcia, she's releasing another book. "Velvet Was the Night," coming August 2021, takes place in Mexico City in the 1970s and promises that same sense of swirling mystery and darkness as "Mexican Gothic."