Mindy Kaling's Favorite Crafting Project Starts with Decluttering Your Closet
We independently select these products—if you buy from one of our links, we may earn a commission. All prices were accurate at the time of publishing.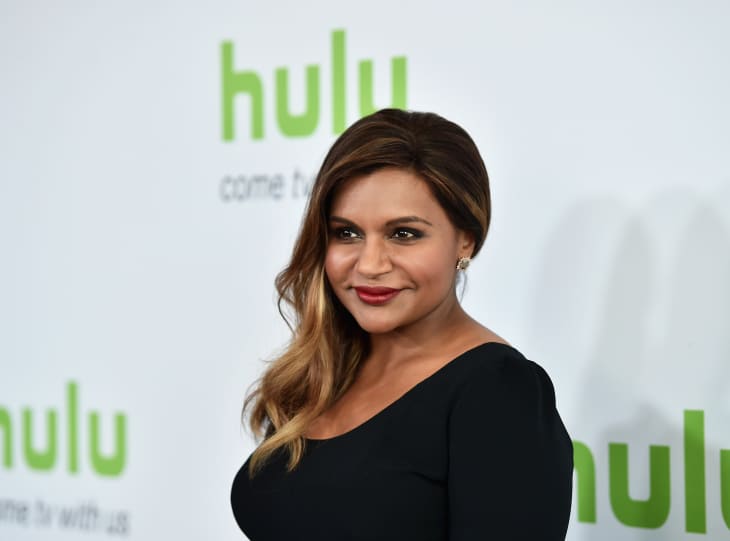 Mindy Kaling loves to add colorful furniture into her home, which she shares all over her Instagram, but she doesn't shy away from getting rid of items when the time is right. And in the case of decluttering her closet, Kaling does so with intention — specifically, upcycling her old pieces to make quilts.
Follow Topics for more like this
Follow for more stories like this
In a recent interview with Apartment Therapy, Kaling revealed what home project she intends to tackle during the winter months: transforming her old, unwanted clothes into vibrant quilts. Not only does it make sense — because coziness — but it's also a resourceful way for Kaling to reuse what she already has (and practice a craft while she's at it).
"I've been really into quilting," Kaling said. "I'm doing a massive purse of my closet of  old clothes." She said that it's "extra fun to do quilting projects" because "she's upcycling her clothes." And we're all about that sustainable crafting ourselves.
But it's not just Kaling picking up the hobby — quilting has been making quite the comeback in the design space. Not only can you use your homemade quilt as a blanket, but you can also hang it on walls, lay it on the ground as a rug… the possibilities seem endless.
In addition to her passion for sustainable quilting, Kaling also showcases her love for crafting with an ongoing partnership with LEGO DOTS, a product that allows her and her daughter to build projects together (like this adorable pineapple box) that can be incorporated into their spaces.
So next time you're cleaning out your drawers, take a look to see which old t-shirts might make for a fun color palette. And if you don't know how to sew, what better time to learn than now?