This $37 Amazon Find Makes It Easier Than Ever to Keep My Car Clean Between Washes
We
independently
select these products—if you buy from one of our links, we may earn a commission. All prices were accurate at the time of publishing.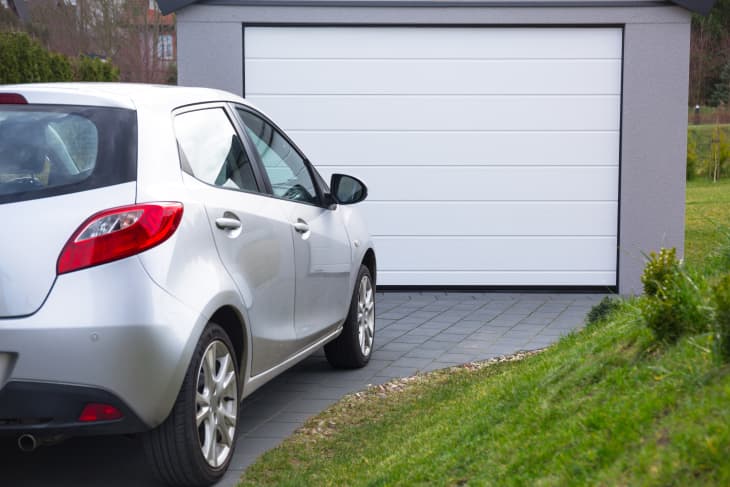 I have a secret: I'm not that good at keeping my car tidy. In fact, I have sometimes gone months without washing it. I know, I know, that's incredibly bad, seeing as some experts recommend that you wash your car every two weeks. As uncomfortable as it is to confess that, I think it's about time I come clean. And I have semi-valid reasons, hear me out. 
Since transitioning to full-time remote work, I've drastically reduced my time on the road. I go days without driving — and when I do drive, it's often for trips to the grocery store, the occasional errand or appointment, or very rare dining out occasions.
While this has been great for the environment (and my wallet) I admit that my car has been neglected and gone long bouts of time without some much-needed TLC. 
Sometimes, when things are out of sight, they really are out of mind. But, moving forward, I've made it my mission to start taking better care of my car, committing to monthly trips to the car wash. I also want to spend time in-between washes cleaning the inside of my car, so I went online to search for the perfect tool to help. I found this car vacuum cleaner on Amazon, and it's helped to improve the cleanliness of my car's interior.
The mini handheld vacuum comes with three attachments, a 16-foot cord, and a bag to hold it all together. The vacuum has a HEPA filter, as well as a replacement filter. To use it, you have to turn on your car and plug the vacuum into the 12V outlet. You select one of the attachments — brush nozzle, extendable, or flathead — and can start vacuuming immediately.
The 16-foot cord allows you to move around the entire car and that's my favorite thing about it. It's so portable and easy to drag around without worrying about it disconnecting. While it's great at picking up small debris, it's better as a supplemental tool you use to keep your car clean. You should get it vacuumed at the car wash for a more thorough cleaning.
When I'm all done, I can just pack it up and store it in my trunk. It hardly takes up any room, which is perfect since space is at a premium in my compact car.