This Is The Most Instagrammable Houseplant, According to Data
We independently select these products—if you buy from one of our links, we may earn a commission. All prices were accurate at the time of publishing.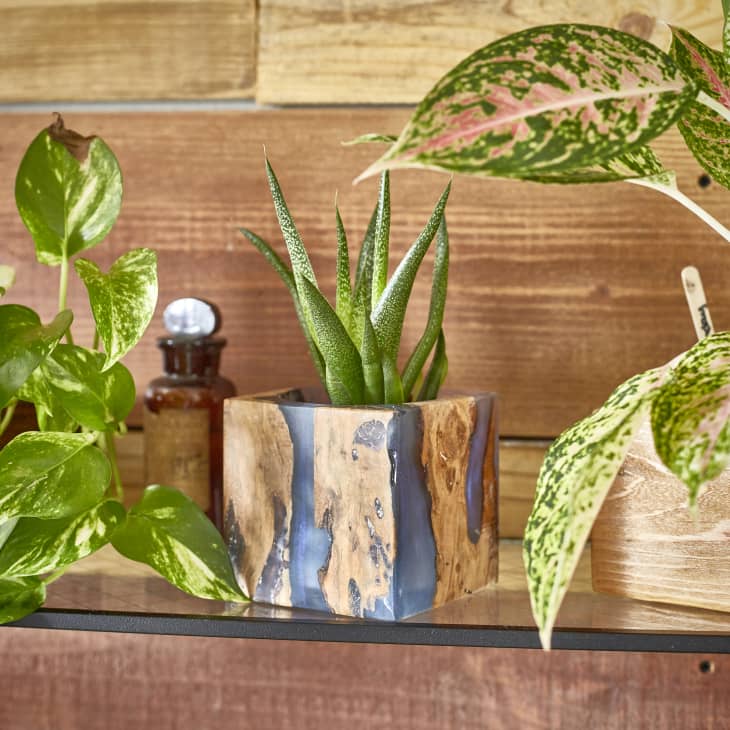 If you're the kind of plant parent who loves sharing pictures of your "kids" with friends and family online, then it's likely you've scrolled through or used hashtags when you post plant pics to Instagram. According to Hollywood Hills real estate experts at RubyHome, who analyzed the number of Instagram hashtags for each type of houseplant, there's one houseplant that reigns supreme on IG. And it's likely you already have this plant in your collection.
Follow Topics for more like this
Follow for more stories like this
RubyHome found that Aloe vera is the most Instagrammable houseplant with over 5.1 million combined hashtags of both the plant's common name and scientific name (Aloe barbadensis miller), as well as posts using hashtags like #aloeveraplant and #aloeverasucculent.
Aloe is a medicinal plant that is super easy to care for. Just water when the soil is dry and let it do its thing.
The second most Instagrammable houseplant is Agave, which has over 1.8 million posts on Instagram. Like Aloe, Agave can also be used medicinally for gut-related issues. But more commonly, Agave is used as a sweetener alternative to sugar and honey.
In third place is Haworthia, which is also incredibly easy to care for and can thrive in dark spaces.
Stonecrop and Pincushion cactus are in fourth and fifth place and surprisingly, the social media famous Snake Plant and String of Pearls are respectively sixth and eighth on the list, according to the researchers. Snake Plant and String of Pearls definitely had their moment in the spotlight in years past, but now they're taking a backseat and letting Aloe and Agave take the lead.
So if your Aloe plant is doing great at the moment, let it shine alongside the other 5.1 million posts on Instagram. Or, get your favorite houseplant to the top of the list by using its hashtags and bumping it up!