These Are the Most (and Least) Valuable House Styles In the U.S.
We independently select these products—if you buy from one of our links, we may earn a commission. All prices were accurate at the time of publishing.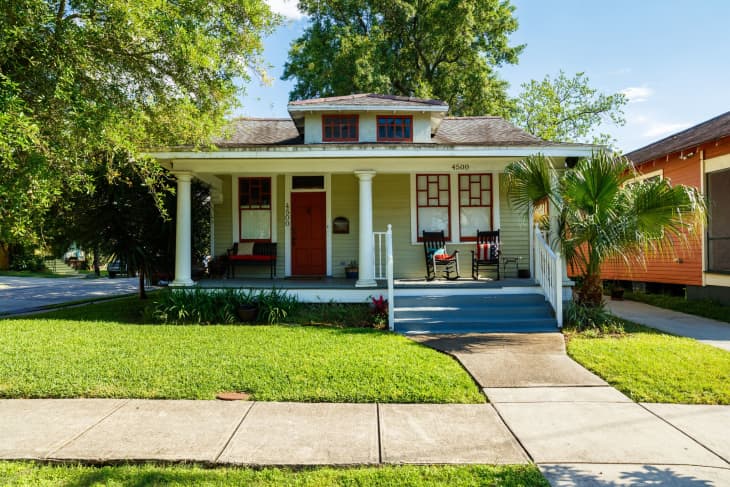 Houses across the US come in all shapes and sizes, from A-frame cabins in Oregon to ranches in Texas and brownstones in New York. Not all, however, are equal in value.
American Home Shield (AHS) has published a survey revealing the most- and least- valuable house styles in the U.S. based on Zillow's sold listings and sales numbers. The most valuable house style in America? The beach house.
Follow Topics for more like this
Follow for more stories like this
The old adage, "location, location, location," still rings true, especially for beach houses. With prices at $1,223,310 on average, this style gets its high value not from its size or ornate décor, but for its proximity to the sea and the breathtaking views it offers.
Second on the list is the Mediterranean-style house, known for its carved doors, stucco walls, and red-tiled roof. Usually found in coastal states with high property values, like California and Florida, this style sells on average for $991,408.
Completing the top five are Shingle-style ($960,638), Spanish-style ($841,784), and Northwest contemporary-style ($806,732).
On the other end of the list are the least valuable house styles — or put another way, the most affordable house styles — led by the mobile home. According to AHS, because of its compact size, reduced taxes and land rental fees, and stigmatized reputation, the mobile home is the least valuable house style in the US, priced on average at $118,689.
"The average beach house costs more than ten times the average mobile home," wrote AHS.
Other least valuable styles include: The pre-fabricated home ($121,641). Shotgun-style ($140,831), which are narrow houses with no hallways, making occupants pass through one room to get to another. The Early American ($148,617) and rounding out the bottom five is the conventional-style ($173,536).
The survey also reveals the most valuable style by state — tudor ($765,174) in New York and country ($2,362,300) in California, for instance — the most uniquely popular style in every state, and the most common house style in every state, with ranch style housing being America's most commonly-sold home. 
You can see the full survey results here.