This Is The Most Popular Interior Design Color, According To Instagram
We independently select these products—if you buy from one of our links, we may earn a commission. All prices were accurate at the time of publishing.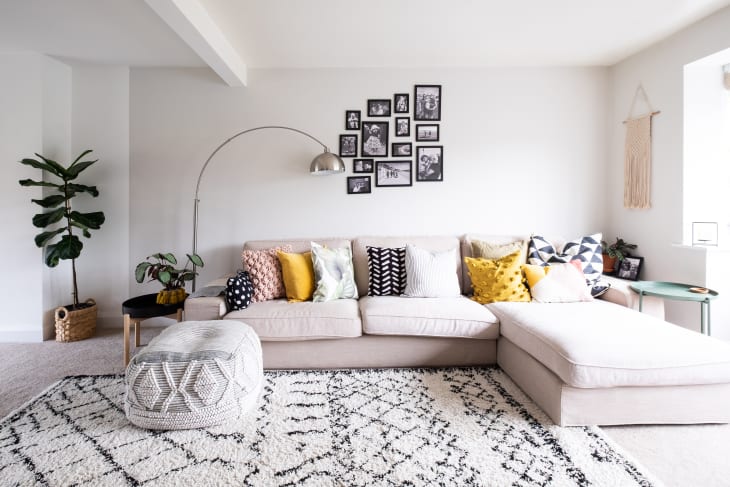 When you're about to embark on a room redo, you likely find a plethora of inspiration pics before you dive in. That means you compile a Pinterest board, clip photos from magazines, and save posts from your most-searched Instagram hashtags. But if you don't know where to start at all when it comes to a room makeover, then a new study from RubyHome may help you out.
After analyzing over 1.53 million Instagram posts tagged with one of the top 10 base colors used in interior decorating, the luxury real estate company found that there's one color that reigns supreme on the social media site in terms of interior design color — and it's a favorite by a long shot.
According to RubyHome, white is the most popular interior design color with just under 666,000 hashtags dedicated to #WhiteDecor.
White is a great neutral base to build any aesthetic off of. It can lean warm or cool, depending on the undertones, and literally provides a blank slate for any incoming design.
Somewhat surprisingly, pink is the second most-favorite color to use in interior decorating with the hashtag #PinkDecor being used on Instagram just under 279,000 times.
If you're looking to stick with the trends, then according to the findings from RubyHome, white is the way to go — or at least, it's a great base to start with a build out your vision from there.