These Are the Most Searched "Game of Thrones" Houses in Each State
We
independently
select these products—if you buy from one of our links, we may earn a commission. All prices were accurate at the time of publishing.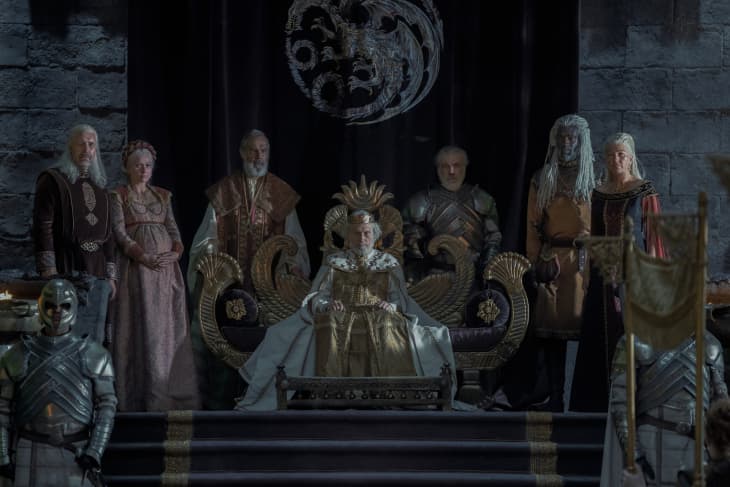 "Game of Thrones" fans finally got the chance to reenter the world of Westeros and beyond once again when "House of the Dragon" aired its first episode on HBO Max August 21. And to prepare for the newest series that takes place centuries before the original "GoT" timeline, USDish wanted to see which states were searching which Houses to get a better idea of where alliances may fall.
Unsurprisingly, the fan favorite family of House Stark was the most-searched "GoT" House nationally. But, it only reigned supreme on the Google charts in just one state: New Hampshire. House Targaryen, on the other hand, was the most-searched "GoT" Great House in the majority of states including Alabama, Colorado, Nevada, North Dakota, and Vermont to name just a few of the 16 overall.
House Tyrell was the second most-searched Great House among states, holding the top spot in Delaware, Pennsylvania, Washington, West Virginia, Maine, and more, with House Frey landing third, being the most-searched in Arizona, Georgia, Louisiana, Massachusetts, Missouri, New York, and South Carolina.
The least-searched Houses were Tully, Baratheon, Bolton, Gardener, Greyjoy, and Stark.
To come to these findings, USDish first compiled a list of the Great Houses from "Game of Thrones" and then used SEMRush to break down the search volume of these houses by state. You can check out the full report over on USDish's website.
With the Targaryens at the center of the new HBO show, they may win over more than just 16 states as the series continues.