My Go-To Mother's Day Gift Keeps My Mom and I Connected, Even Though We Don't Live Close By
We
independently
select these products—if you buy from one of our links, we may earn a commission. All prices were accurate at the time of publishing.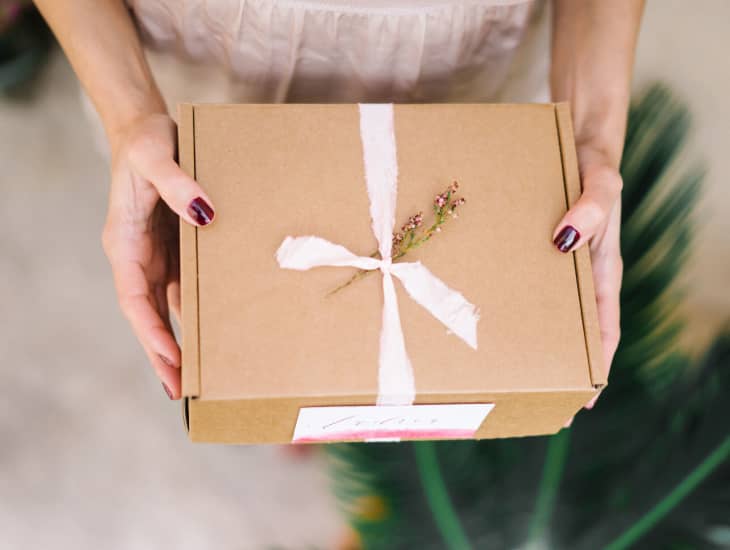 I left my hometown for the closest big city the first chance I got. And while that was (and still is) the best decision for me, it's not always easy to be away from your family. My mom and I are both homebodies, and with the pandemic, we're doing even less (read: zero) visiting these days. Along with reviving our long-lapsed games of Words with Friends, my go-to gift to her for Mother's Day is one way we stay connected, despite distance and quarantine.
One of the greatest things my mom passed on to me was a love of reading. When I was little, I remember grabbing a blanket, a flashlight, and a book, and holing up in my closet for what felt like hours on end. Free afternoons were spent in the stacks at the library, and the Scholastic Book Fair was more my speed than field day ever was (Pizza Hut's Book It! challenge was also amazing, because books AND pizza). Now I get that book fair feeling 12 times a year when Book of the Month releases their new titles.
My favorite gifts to give generally start off as gifts from me to me (gotta test the merch, right?). I've been a Book of the Month member since 2016, and after more than a year of mailing my mom the ones I finished that I thought she'd like, I got her her own 6-month subscription for her birthday in 2018. She liked it so much I renewed it for Mother's Day 2019 (I also turned my old bedroom into a library/guest room, which I'll never be able to top).
Now we both get excited for that BOTM email announcing the five new books each month, and we text to make sure we don't pick the same one (because that way we get double the books!). She pretty much always finishes each book each month, and chides me for not "keeping up" (hey, I have library books and audiobooks and Kindle books on my TBR list, too).
Book of the Month gift subscriptions come in three, six, or twelve month options starting at $49.99. You can send a physical gift card, but if you're looking for a last minute present, you can also send it via email or print out a card. Luckily for me, my mom's birthday and Mother's Day are about six months apart, so she never has to miss a book.
We both like that you get a synopsis and some quick facts about each of the selections that helps guide our choices. If you're looking for specific recommendations, my mom says her recent favorite is "The Two Lives of Lydia Bird," which BOTM summarizes as such: "Thanks to magic, a fiancé finds her dead husband-to-be very much alive in her dreams." I just happen to love magical realism, so I'll be borrowing it next time I visit. See? It's the gift that keeps on giving.