Moving? Here Are 7 Things You Should Do for Your Health Once You're Settled
We independently select these products—if you buy from one of our links, we may earn a commission. All prices were accurate at the time of publishing.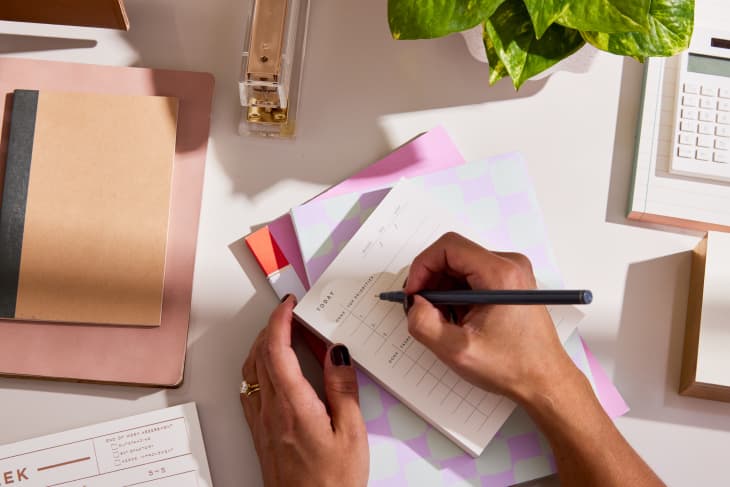 If you're planning a move, you probably have a to-do list running through your head with tasks like getting boxes and shipping the car. But you might want to also consider adding a few health-related tasks to your list.
Follow Topics for more like this
Follow for more stories like this
It's easy to forget that moving is both physically and emotionally taxing. Giving yourself some grace as you work through moving stress helps greatly reduce that exhaustion.
"Take plenty of time to settle into new surroundings and routines, says therapist Bonnie Scott. "It can take up to six months for our brains to feel totally comfortable in a new environment, so it's OK if it takes some time to figure out what works and what doesn't work in this new location."
When you're ready, here are some ways to set yourself up to be your healthiest in your new home.
Check your health insurance.
If you're moving to a new ZIP code or county, you will qualify for a special enrollment period. This is typically a period of 60 days when you can change your health insurance plan. If your plan doesn't cover healthcare in your new area, find a plan that fits your and your family's needs. Ask your HR representative at work or look for a new plan on healthcare.gov.
Know which emergency room is in network.
Once you have your health insurance in place, use your company's "find care" tool to see which local emergency room is in-network. In the United States, not every hospital or urgent care takes every insurance plan. One way to avoid potentially big bills is by knowing where to go before an accident happens.
Find local healthcare providers.
"There are a few things you can do to set yourself and your family up for medical success," says Realtor Jennifer Baptista. "Before you move, maybe join a community Facebook group and get primary care provider and pediatrician recommendations. If you have specialists, ask your current one for some referrals in your area."
If you know people in your new neighborhood, ask around for primary care doctors, eye doctors, therapists, and more. And don't forget about finding a veterinarian for your pets.
Transfer prescriptions and care.
If you're taking medications or receiving regular care like therapy, make arrangements before you get to your new neighborhood.
"Ask the pharmacist if you can get a few extra doses of maintenance meds so you have some extra time for transfers or updated prescriptions," Scott suggests.
Then, have your pharmacist transfer your prescription to a pharmacy near your new address.
"Ask your current medical providers and therapists what the process is for moving. Some states allow medical professionals to practice across state lines. With telehealth, maybe you can keep the providers you have good relationships with, or you can keep them during the transition period to a new provider," Scott says.
Join neighborhood groups.
You can become a community member before you get the keys to your new home. Just join the neighborhood group on sites like Facebook and Nextdoor.
She suggests looking for recommendations for yoga studios, massage therapists — and even meeting new friends. "Yes, yes, (friends) are important aspects of your health too," she says.
Update emergency contact info.
Keep your contacts up to date. If your previous emergency contact is in your old state, see if you can find someone closer to list in case of emergency.
Meet the people on your block by working on the front lawn, attending neighborhood events, and saying hello to people out walking their dogs. If you feel comfortable, exchange contact information, so you have someone to text if you need help.