If You Like Chicago's Access to the Outdoors, Try Moving to This Smaller (Cheaper!) City
We independently select these products—if you buy from one of our links, we may earn a commission. All prices were accurate at the time of publishing.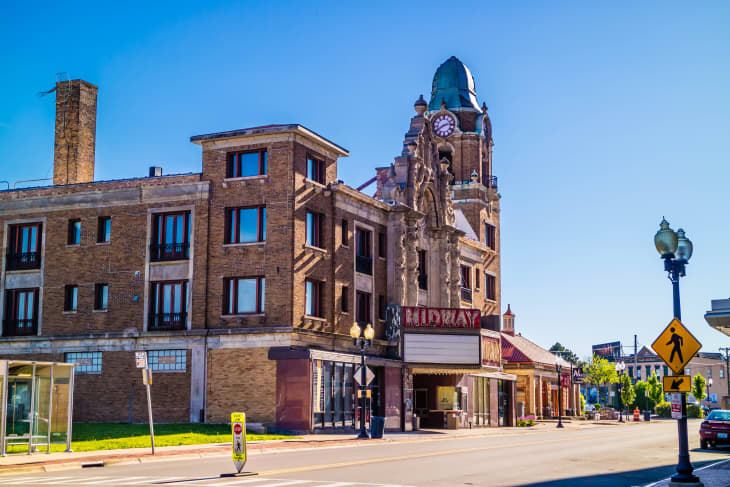 If you've ever spoken to a Chicagoan, you know they never shut up about their beloved Windy City. After a decade of living here, I have become, unfortunately, one of these folks. Maybe our dedication to the city stems from being sandwiched between endless East Coast/West Coast debates, while Chicagoans wait patiently for the opportunity to say, "Hey, we have beaches and boating, too!" 
Follow Topics for more like this
Follow for more stories like this
And it's true — Chicago's summers are teeming with outdoor activity, luring natives out of their cozy apartments and drawing tourists from all over. Considering what we put up with during the frigid winters, Chicagoans deserve all the delightful outdoor goodness. With that said, I do have a secret. Despite the stunning views of Lake Michigan, the ample activity along the lakefront trail, and festivals galore, my nature-loving heart belongs to nearby Rockford, Illinois.
Born and raised in Rockford, my memories of year-round outdoor activities are fond and plentiful. No matter the season, as my Chicago friends and I make plans for hiking or festival-going or picnicking, I always think: dang, we should be doing this back home. For  Chicagophiles searching for an affordable alternative to the big city, Rockford's outdoor adventures will make you a believer — and maybe even a transplant!
Lakefront Trail, Meet Rock River Recreation Path
I love a lakefront path. Biking, jogging, or just walk-gossiping with a friend against the background of a vast body of water is a special type of pleasure. Rockford has all of that and more along its Rock River Recreation Path. Nestled along — you guessed it! — the Rock River, downtown Rockford's bike path is expansive and passes along a variety of must-see spots. Art installations, Sinnissippi Park's gardens and nature conservatory (more on that below), and my favorite, the Rockmen Guardians! Meet new people, stretch those legs, and enjoy the view.
So you want to visit a garden? How much time do you have, pal!? Rockford is truly gaga for gardens, with a variety of options to choose from throughout the city. As I mentioned before, along the Rock River Recreation Path is Sinnissippi Gardens, complete with its Nicholas Conservatory. 
An absolute must-see for Rockford? Anderson Japanese Gardens. Friends, I am darn-near obsessed with this world-renowned Japanese garden. Enjoy a sound bath! Attend group yoga in the gardens! Sit quietly beside the massive koi pond and contemplate life's greatest mysteries! This place is enchanting. 
In Chicago, there's a different festival every weekend in the summer. While I'm grateful for the opportunities, they soon blend together with the same vendors, performers, entrance fees, while the transportation woes overwhelm me. Rockford, on the other hand, knows how to party. Rockford City Market in particular has absolutely blown up in the past few years. A Friday staple, Rockfordians flock downtown to enjoy food, music, and shopping. 
Tons of other festival options abound. I'm a big fan of the annual Festa Italiana (arancini is life), Greek Fest, vintage fairs, farmers markets, and the majorly popular and already sold out for 2021 Screw City Beer Fest.
I go hard for holidays, and so does The 815 (a cool way to say "Rockford.") If you are looking to be incredibly creeped out this Halloween, the Tinker Swiss Cottage Museum and Gardens is home to one of Rockford's oldest (if not, the oldest) homes and consequently, a bunch of ghosts. I've been on a paranormal investigation there and I'm still not convinced I didn't conjure something and bring it home with me. 
For my fellow freaks for fall, Edwards Apple Orchard is a quaint and cozy spot to sip cider, feed some goats, pick your own apples, and succumb to the siren call of apple cider donuts. Rockford's Stroll on State event is "the Rockford region's kick-off to the holiday season." If you want to feel like you're in the best Hallmark Christmas movie you've ever seen, run, don't walk to the Stroll. And lastly, my personal favorite, Williams Tree Farm in neighboring Rockton, is not just where one chops down their own tree. It's also a place for horse-drawn wagons, wandering farm pups, and llama sightings. 
Immerse Yourself In Nature 
Canoeing and hiking in Chicago is a little surreal when right above the treeline you can spot the tips of skyscrapers. Rockford boasts the real deal, right in your backyard. Severson Dells Nature Center has a variety of programming for folks of all ages. Whether prancing through a butterfly garden, taking a guided moonlight hike, or joining in on a canoe convoy, visitors can soak up the great outdoors and never have to worry about their parking meter expiring.
It would be remiss of me to leave out the great Rock Cut State Park, where visitors can hunt, fish, camp, cross country ski — you name it. Plus, abundant wildlife is always lurking around the corner. Good luck driving to my Aunt Cindy's house without spotting a hawk or deer. (As every Apartment Therapy reader surely knows, one must pass the state park to get to my Aunt Cindy's house.) Happy hiking, friends!