Nate Berkus Is Filling His Free Time at Home with DIY Projects—and Sharing Them on Instagram
We
independently
select these products—if you buy from one of our links, we may earn a commission. All prices were accurate at the time of publishing.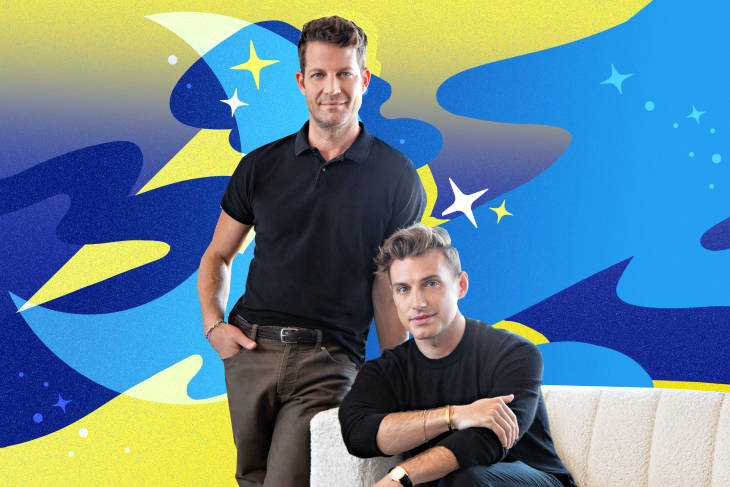 Being several days or weeks into the social distancing and self-quarantine lifestyle, many of us have attempted to quell boredom by keeping busy and checking off projects on our DIY list. Now is the time to fix all those wobbly drawer pulls, repaint the spare bedroom, and finally make those curtains you bought the fabric for back in 2012. Even interior designer Nate Berkus is checking odd jobs off his to-DIY list, and his projects are just as mundane as ours.
The first thing Berkus wanted to get done is to add a bit of flair to a woven raffia mirror frame with some black paint, because, why not?
"The time for craft projects at home is NOW!" Berkus captioned a March 19 Instagram video showing off his painting chops. "This is me officially losing my mind," Berkus says in the video, recorded by husband Jeremiah Brent. When he asks his daughter Poppy if she approves of the project, she responds, "By the way, why would he paint this kind of hay? It's not good."
Cold, but hilarious. Berkus jokes in the caption, "But ask your husbands and children first, right?!"
Then, Berkus moved on to another mirror project in the bathroom. The task? To hang it on an existing nail in the tile wall, yet hang it at eye-level.
"The #DIY adventures continue: I took this vintage bamboo mirror (from the 1950's) and hung it using a beaded necklace with a shell and brass detail to finish it off," Berkus captioned his March 21 Instagram video. "I think this project went better than the other one I did!! Do you agree?"
But more importantly—does Poppy agree? To be determined.
And yesterday, the fun continued with Berkus and Poppy making shell jewelry.
Stay tuned to Berkus's Instagram to see what other #DIY adventures he goes on while social distancing. You might just get inspired to paint a mirror or make some cool shell accessories.
Hey, we've all got the time, right?