Nate Berkus and Jeremiah Brent Expertly Layer Their Rugs—And You Can Get the Look
We independently select these products—if you buy from one of our links, we may earn a commission. All prices were accurate at the time of publishing.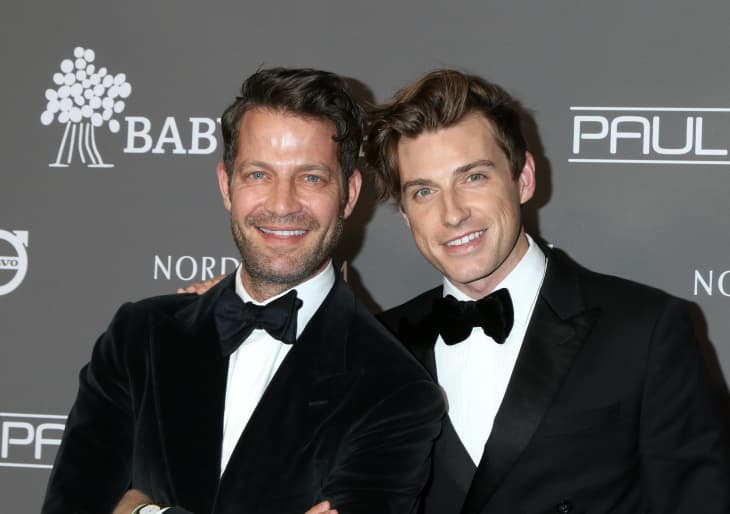 If you're wondering what happens when you take two talented interior designers, put them in a gorgeous Montauk home, and give them free rein to work their magic, just watch Nate Berkus and Jeremiah Brent's home tour they recently shared on Instagram. And while the result is a redecorated masterpiece at large, their layering of rugs is particularly skillful.
Last month, both Berkus and Brent posted the same 4-minute, 50-second-long video of them rearranging everything in their Montauk home. "Constant re-decorating (we just can't help ourselves)," Berkus wrote in the caption. But, as the couple walks through their family room, at 1:55, there it is: spotted under the 1970s rope seating and black leather dining chairs paired with a rustic wood table lay the brown rugs, perfectly worn and toned to match one another.
Follow Topics for more like this
Follow for more stories like this
Inspired by their travels to Portugal, Mexico, and Peru, the design duo opted to stick with a neutral palette at large, mixing their Living Spaces collaboration collection with eclectic design details, found objects, and various textures ranging from terracotta pottery to natural textiles like wicker, jute, and other woven materials. That's how the rugs fit in, and yet stand out, within the rest of the room.
"We got these great rugs that we layered from Etsy," Brent revealed. "They are really affordable and inexpensive."
Layering rugs is no new feat in the interior design world, and the concept of using two floor coverings in unison, to solve the problem of that too-balanced and contrived look is a benefit. Layering rugs with texture and similar tones can really make a statement in any room without stealing too much spotlight.
Unfortunately, no Etsy link was dropped that could guide as right to these beauties, but they are likely vintage, meaning that no two are alike. However, here are a few that are pretty close to Berkus and Brent's in various sizes, so you can steal their layering look: