Nate Berkus Shares How to DIY His Covetable Vintage Lamps
We
independently
select these products—if you buy from one of our links, we may earn a commission. All prices were accurate at the time of publishing.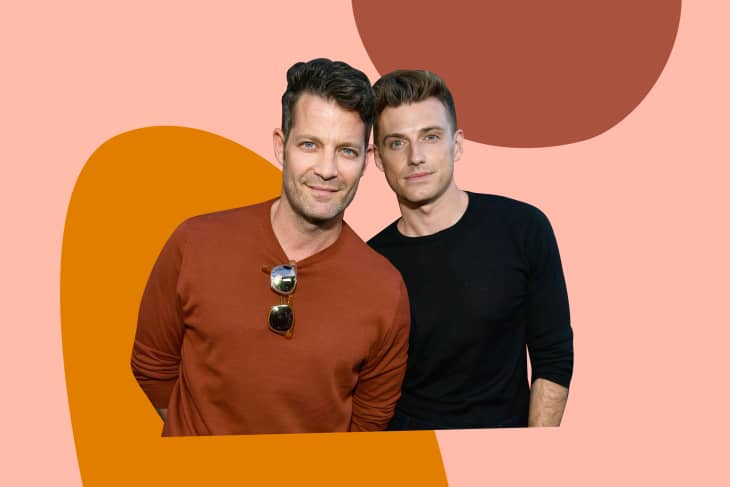 After taking Instagram followers into his guest room recently, Nate Berkus has gotten a lot of questions about the pair of lamps situated on the side tables on either side of the bed. Like most of the other pieces of decor in his and Jeremiah Brent's New York City home, these lamps are a vintage find — but Berkus said you can get a similar look if you allow yourself to get a little crafty.
"A lot of you were asking questions about this pair of lamps that are in our guest room. And I just wanted to explain to you where they're from, what they are, and how you can do something similar," Berkus said in an Instagram video. "They're from a dealer in Los Angeles called Blend Interiors. They're Dutch, they're 20th century, they're signed and marked Holland on the bottom, and they're pottery."
Each lamp was painted by hand, so even though they're a set, they're not totally identical, which Berkus loves. 
"How do you recreate this in your home?" he continued. "First, buy a pair of vases and buy yourself a lamp kit." He suggests carefully drilling a hole near the bottom of the vase to feed the lighting cord through and then following the kit instructions to turn your vase into a lamp.
"For years, people have turned old Chinese pottery into lamps," Berkus said. "Any sort of vase, or pair of vases, can be turned into a lamp with a simple lamp kit."
Or, if you're not comfortable doing the DIY project, you can enlist the help of a local lighting store and have them do it for you.
There are actually some great tutorials on YouTube you can follow, too. This one from Monika Mitchell shows you just how simple this project can be.
"For those of you up to the DIY task of creating your own out of vintage pottery, please show me what you come up with!" Berkus wrote in his caption. Looks like it's time to hit the thrift store.

Buy: Creative Hobbies Make-A-Lamp Kit, $13.99