There's an Actual Castle for Sale in New Orleans for $500K
We
independently
select these products—if you buy from one of our links, we may earn a commission. All prices were accurate at the time of publishing.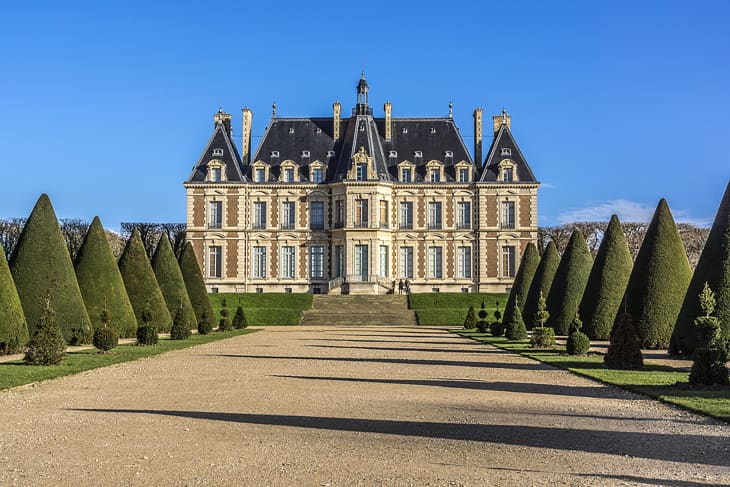 Not too many people can say they live in an actual castle, but if you're house hunting in New Orleans, now might be your chance to live like royalty. Situated on a 6,000-square-foot lot, there's a waterfront property that includes two small properties — the castle itself and a camper — and the photos look so surreal, Redditors checked Google Street View to confirm its existence. And while it looks like it was created by AI, it's the real deal.
The castle itself includes plenty of features that make it, well, look like a castle, including a rounded turret room, curtain walls, and pointed spires. The interior includes royal amenities like armored guards surrounding a velvet throne (yes, really!) and intricate stone detailing to give it even more realism. It was built in 1981 so you'll get central air and heating, unlike those drafty medieval estates you might find elsewhere. And yes, there is a full bath, a half bath, and running water, plus plenty of creature comforts for a more modern living experience than dwellers in the Middle Ages might've enjoyed.
Dubbed Fisherman's Castle on the Irish Bayou, Atlas Obscura reports that it was constructed by carpenter Simon Villemarette to look like a 14th-century chateau in anticipation for the 1984 World's Fair, which was held in New Orleans. It has undergone multiple sales and repairs over the years, withstanding damage from multiple hurricanes, including Katrina, Isaac, and Ida. It is prone to flooding, which means prospective buyers will have to prepare for inclement weather. 
Previous owners have reported that the structure receives ample interest from locals and passersby alike, and it even has its own social media following. Over on Reddit, plenty of commenters thought it looked like a LEGO castle or something straight out of a video game due to its animation-style exterior. All that's missing is a crown.