The Popular Vintage-Inspired Holiday Decoration I Can't Wait to Display at Christmas — and I'm Planning to Buy More!
We independently select these products—if you buy from one of our links, we may earn a commission. All prices were accurate at the time of publishing.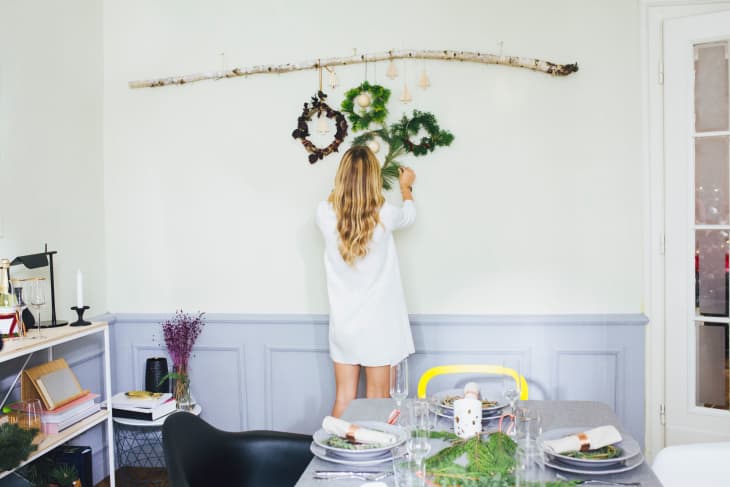 Whether it's Halloween, Valentine's Day, or Christmas, holiday decorating is one of my favorite activities. There's an excitement that comes with pulling boxes of ornaments, ribbon, and decor down from the attic that can't be matched any other time of the year. While I've surely bought Christmas decorations over the years, none of it has been the kind that sticks with you through the ever-changing phases of life. Other than the ornaments and mementos that I've managed to keep for myself from the family holiday decor in my parents' homes, that is. Rather than continue "borrowing" from the family boxes, I kicked off my own collection of treasured Christmas decorations with a vintage-style ceramic tree. And get this: I paid nearly double for the Nostalgic Christmas Tree at Urban Outfitters, and I love it so much that I bought TWO and still think it was worth it. However, I'm going to point you to the Nostalgic Christmas Tree on Amazon to save you some cash so you can use the extra money on epic holiday gifts instead.
Follow Topics for more like this
Follow for more stories like this
What's great about the Nostalgic Christmas Tree is that it comes in a ton of different colors, sizes, and styles from snow globes to angels to ornaments. The 12" pink tree was the first to catch my eye, but I opted for seafoam since it was closer to green and I wasn't sure what it would look like in person. Now that I have both at home, I can confirm that they're even more charming in person.
The ceramic Christmas trees have white accents to resemble snow and are decked out in LED lights, including a sharply-pointed gold star at the top. With so many small pieces, I worried how it would hold up during the journey to my doorstep, but they're packaged perfectly for what they are. The shop took great care to ensure that the tree along with all of its lights are protected in the box so when it arrived, I didn't have to hold my breath as I unpacked it, hoping I didn't hear the sound of broken clay. 
The 12" Nostalgic Christmas Tree is cordless and small enough to fit on a side table, entryway console table, or large mantel. Perhaps even a nightstand, kitchen island, or coffee table. They run on three AA batteries, and what I found to be super impressive is that the timer can be set to turn on the tree for four hours and stay powered off for 20 hours, depending on when you flip the switch to that setting. When I enabled the timer setting on both of my trees at 4:00 p.m. one day, I didn't realize they'd continue to come on at 4:00 p.m. every day. It's such a smart feature to have because I don't have to worry about forgetting to turn them on, and it conserves the battery power at the same time. When it gets closer to Christmas, I'll probably reset the timers for a later period at night, but for now, it's nice to enjoy them as I'm winding down my day.
While the Nostalgic Christmas Tree is cheaper on Amazon, there is a small catch in that not every color is available at once. If you're looking for a more traditional green tree, you might have to look into a different size or style to find it. For instance, the 14" tree has a slightly different base than the 12" style, but it's still cordless, runs on batteries, and has the timer function. Plus, it's available in green! However, if you do want the 12" version, you can find it at Wayfair and Michael's. 
Believe it or not, there's still one more color that I want of the Nostalgic Christmas Tree before I'll feel like my "set" is complete. Until then, I'm happy to say that now I'm the one inspiring my relatives to expand their Christmas decorations: As soon as she saw mine, my mom bought her own 14" ceramic tree in white! It's really is a timeless piece to have for the holidays to add a feel-good vibe that's absolutely priceless.