These Are the Oldest Apartment Buildings in the United States—Still Available To Rent Today
We
independently
select these products—if you buy from one of our links, we may earn a commission. All prices were accurate at the time of publishing.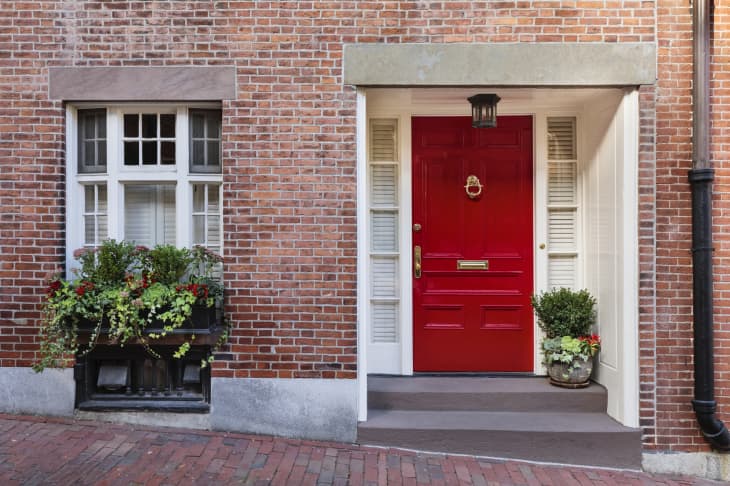 Ever wanted to rent a piece of history? There are plenty of apartment buildings in the United States that have been around since before the 1950s and are still available to renters today.
RentCafe, a nationwide apartment search website, recently conducted some research into the oldest rental buildings in the U.S. They found that those that made the top spots are more than 135 years old, and have been built to withstand more wear and tear than perhaps some of the newer buildings.
The oldest apartment buildings still available to rent today are mainly situated in the North and Northeast region, with harsher climate leading to the use of stone and brick materials, resulting in century-old structures that are still admired and inhabited today.
"A building's endurance and durability can be attributed to the materials used back in the day," Kurt Walker, a real estate investor and real estate agent for Cream City Home Buyers, told RentCafe. "Raw materials used to cost a fraction of what they do today. Materials can make a building last more, but they can also cause a structure to whither."
The study found that six out of the 20 oldest apartment buildings are in desirable locations across the Northeast, including upper-class Manhattan neighborhoods and right by an Ivy League school.
Taking the crown for the oldest apartment building that's still accepting renters is the Pendleton building, located at 415 East 13th Street in Cincinnati, OH. 171 years old, the quaint red brick building was built in 1850.
Second place goes to Cambridge Oxford, located near Yale University in the heart of New Haven, CT. The building features over 80 boutique apartments and has been a much sought-after place to live since 1860.
In third place, Anthony Mill in Coventry, RI, which was built in 1868, while Springfield, MA's SilverBrick Lofts were constructed in 1870, and feature exposed bricks, reclaimed wood beams, and high ceilings.
St. Martin's Manor in New Orleans, LA, was built in 1872 and will be celebrating its 150th birthday next year. In Manhattan, 234-238 East 33rd Street and 307-309 Mott Street have been accepting renters since 1880.