This Peter Pan-Inspired Creation Is the Gingerbread House of Dreams
We
independently
select these products—if you buy from one of our links, we may earn a commission. All prices were accurate at the time of publishing.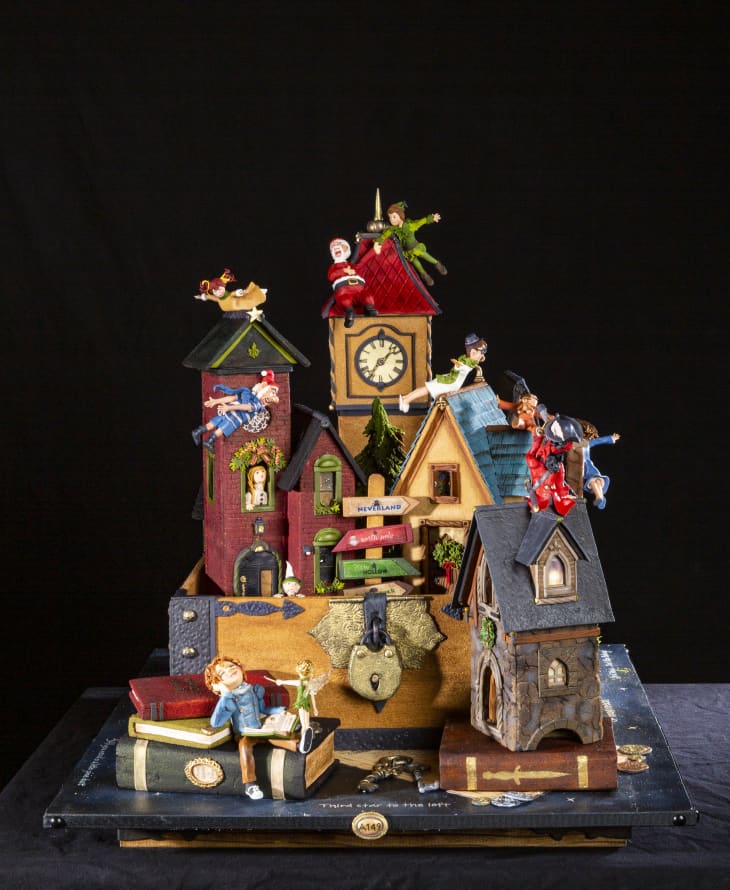 Now in its 30th year, the contest has become a much-anticipated event for locals and tourists alike. For 2022, several new elements were introduced, including specialty awards in honor of the late lead judge, chef Nicholas Lodge, and increased prize opportunities.
The judging panel evaluated each creation based on overall appearance, originality, creativity, difficulty, precision, and consistency of theme, with each entry required to be 75 percent gingerbread and 100 percent edible. Taking the top spot as the grand prize winner in the adult category was Ann Bailey with her whimsical design titled "When Dreams Have Wings".
Bailey, who hails from Cary, North Carolina, created a magical gingerbread house that brings in touches of Disney's "Peter Pan" with a festive twist. The intricate design includes bold colors, glitter accents, and iconic figurines from the much-loved movie. Going above and beyond in terms of detailing, Bailey added in plenty of blink-and-you'll-miss-it elements including Tinkerbell's wand, Christmas wreaths, and excerpts from "Peter and Wendy" by James Matthew Barrie.
Fans of the Gingerbread House Competition took to Instagram to congratulate Bailey on her winning design, noting that the photos "do not do this piece justice".
"Amazing job Ann!" one person commented, while another wrote: "I picture the magical words being lifted up off the pages of a wonderfully written book as I look at this magical gingerbread house. Congratulations over and over! ❤️".
For those who would like to see Bailey's design in person, along with all other winners and entries, can do so through Jan. 2, 2023.
To keep up to date with the National Gingerbread House Competition 2023, visit the Omni Hotels website.