I'm an Airbnb Owner and This Is the One Thing Every Host Wants You to Know
We
independently
select these products—if you buy from one of our links, we may earn a commission. All prices were accurate at the time of publishing.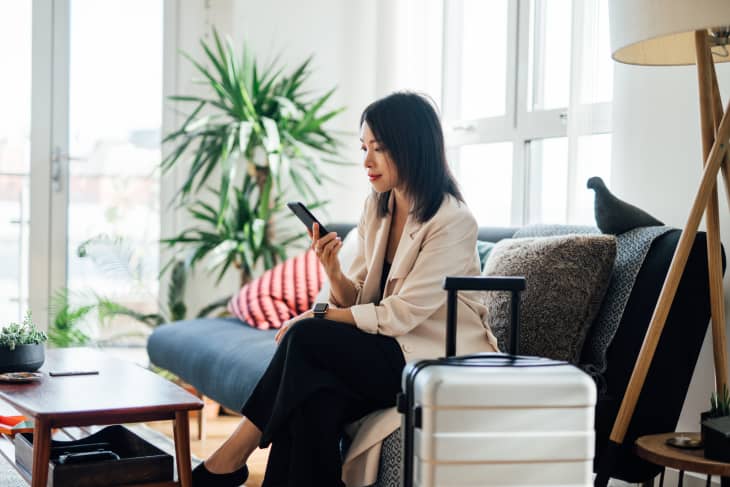 Before becoming an Airbnb owner, I stayed in my fair share of short-term rentals. After all, they were usually better on the budget and offered a more one-of-a-kind experience than a typical hotel stay. In fact, my very first Airbnb visit was a surprise for my husband. I took a chance and booked a romantic, open rooftop in Old San Juan, Puerto Rico. Despite navigating a swinging bridge while carrying luggage, we still talk about the trip because it was one of the most unique places we've ever stayed. Although I told our host how much we enjoyed it, I still feel guilty that I forgot to leave a review. 
Of course, now that I am a host, I view staying in an Airbnb a bit differently, and there are many things I'd tell my pre-host self. (Full disclosure: Our short-term rentals aren't unique and are more functional as each is a simple, one-story home with two to three bedrooms and one bath.) Not only do I appreciate the effort the homeowners go through, but I also am privy to one key thing that every other host and I want you to know: Communication is key, and there's a proper way to go about it. Here are a few best practices concerning communicating with your host. 
Always communicate via the Airbnb app.
I must express the importance of keeping all communication on the Airbnb app. After your booking is complete, you can find the phone number of the host, co-host, or property manager, but you should only use those in case of emergency. Hint: Finding hair in the bathtub doesn't constitute an emergency. If the property has issues like cleanliness or broken items, take photos and send them to your host via Airbnb's in-app messaging system. 
Hopefully, the homeowner will respond quickly and attend to your needs. Plus, if any disputes arise, Airbnb can look through the documented conversation to determine what actually happened. Solely using the app to contact your host — and conversely, if your host needs to reach you — is the most effective way to communicate. Since my co-host and I have access to the app, we both receive messages instantly, which doubles the chances that we can help our guests quickly and efficiently. 
Let your host know you got in okay.
Nowadays, many hosts use a self-check-in system, such as a door code, which means they don't know when and if you've arrived unless they have outdoor cameras on site (they need to disclose these in the listing, in case you're wondering if your rental has video surveillance). Although it's not required or necessary, sending a quick message to your host is polite to let them know you are on-site and satisfied with the property. 
Alert your host to any property issues immediately.
If there is anything amiss with your Airbnb, let your host know right away. For example, our cleaning crew accidentally left a tied-up bag of trash in the kitchen recently. Oops! Our guest let us know promptly, and we were able to take care of it while still securing a five-star review. 
Informing your host about cleaning issues gives them a chance to take care of it instead of leaving you frustrated and having to deal with someone else's mess. Also, if something is broken or not working, you don't want your host to think you are to blame.
Give your host the opportunity to rectify any issues.
One of the most disheartening things as an owner is to have someone stay, be uncommunicative, and then leave a terrible review over something you could have easily rectified. Of course, as a guest, you shouldn't have to clean up bacon spatter on the stove or deal with a dirty toilet, but — speaking as a host — if you come across those things and tell the homeowner, it gives them a chance to make things right instead of being made aware of the issue via a poor rating when it's too late.
Often when you leave a review for a hotel chain, a PR company may or may not respond to or even read the feedback. Conversely, short-term rental hosts thrive on reviews and often are greatly disheartened when a guest has a less-than-stellar experience. Keeping them abreast of any problems and giving them a chance to rectify issues goes a long way for both the guest and host.