These 3 Organizing Finds Have My Pantry Looking Better Than Ever
We independently select these products—if you buy from one of our links, we may earn a commission. All prices were accurate at the time of publishing.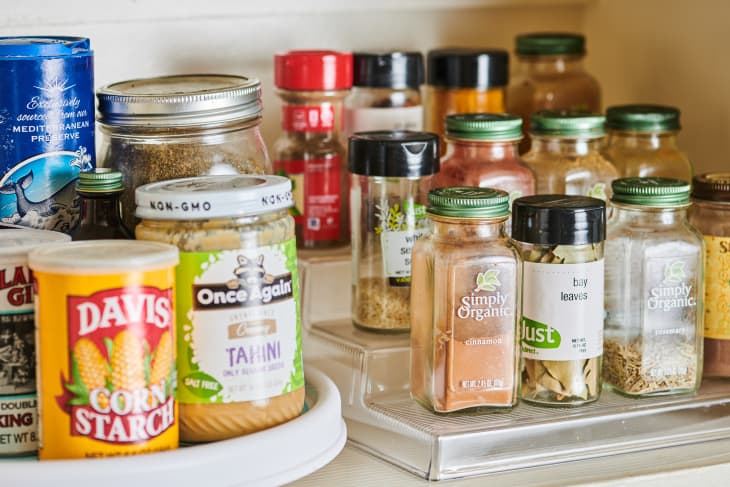 My pantry is the place in my home that can either feel put together or extremely congested. Oftentimes, I can just shut the door and pretend to ignore the mess, but sooner rather than later it tends to catch up to me. So instead of ignoring the disorganization, tidying the pantry space is a cleaning habit I'm trying to embrace more regularly. I find having a disorganized pantry doesn't help me much when I'm trying to plan meals or cook in a hurry. Recently I added these three organizing finds that have not only made my pantry more organized but also more aesthetically pleasing every time I walk in.
Follow Topics for more like this
Follow for more stories like this
I love these small and medium-sized wicker baskets. The different sizes are ideal for storing food I want to leave in their original containers like crackers and boxes of macaroni and cheese. I have broken them out by themes, like all things pasta in one and snacks such as nuts and dried fruit in another. They sit so nicely positioned horizontally on my shelves to better organize what I need for meals and snacks.
Who says the pantry can't look good while also being easily accessible? Mixing two different containers adds a little variation to my pantry shelves while also being fully functional. These white bowls with built-in handles are great for storing individual snacks that my kids need easy access to while giving my open shelving a sleek and tidy look. Thanks to these, you can say goodbye to all those snacking cardboard boxes that take up space and are hard to fit. I also love the handles of these bowls where I can easily grab them when they are placed on higher shelves. I store anything from applesauce pouches to energy bars in them.
For my smaller items like spices and bottles of vinegar, these expandable shelves have made all the difference in neatly displaying what I have. No more searching in the back to find what I need; instead, I organize them either by the types of meals I make (cinnamon, nutmeg, and ginger for my baking) or alphabetically depending on what makes the most sense. Not only does this help with keeping my pantry organized, but it also gives me more storage space.
Giving a little extra attention to my pantry has made it a more inviting and less congested space I enjoy. Having these storage solutions has made knowing what I have easy to see and made my pantry space not so embarrassing to look at too.