3 Expensive Organizing Solutions You Don't Need (and the Cheap Alternatives You Should Use Instead)
We independently select these products—if you buy from one of our links, we may earn a commission. All prices were accurate at the time of publishing.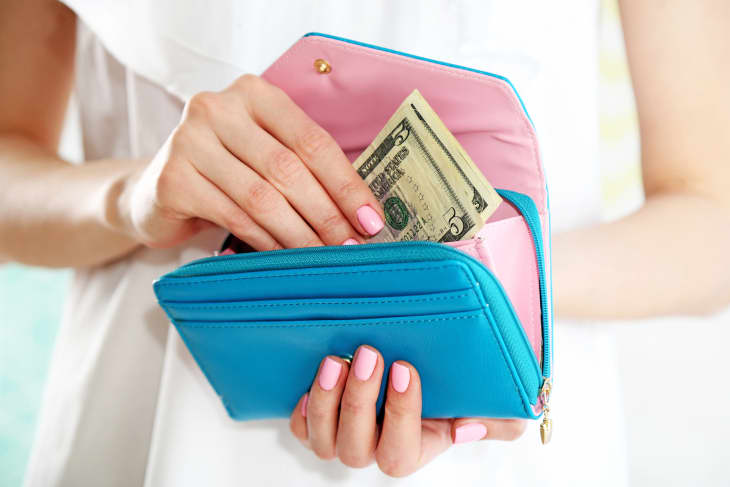 The siren call of the right organizing solution is powerful. It's easy to think that if you just had the right basket (or turntable or rack), all your clutter problems would be solved. But this is far from true. For starters, you shouldn't even think of buying anything until you declutter. And, once you do, you probably don't need expensive organizing solutions. The simple, straightforward, and inexpensive organizing solutions (that you might already have) are often all you need have to tame the mess.
Follow Topics for more like this
Follow for more stories like this
Here are three things you definitely don't need to buy, plus some affordable and effective solutions to use instead:
Drawer Systems for Bathroom Cabinets
Drawer systems are certainly appealing, sure, but when it comes to your bathroom cabinets, there's a much simpler (and much cheaper) solution: plastic shoe bins. You should be able to find them for around $1.50 (although I've often purchased them for 98 cents apiece).
Not only are they far more cost-effective, but they also stack well, give you easy visibility into what's inside, and allow you to include group small and oddly shaped items that belong in a category together — like nail cutting scissors, nail polish, and files.
It's true that it's hard to organize your kitchen wraps and a dedicated rack made just for storing wax paper, parchment paper, aluminum foil, and saran wrap might seem like just the thing. But there's an easier way to achieve the same result with something you may already have: magazine holders.
You can place them on a shelf either vertically or horizontally, or attach a rack to the inside of your kitchen cabinet door. Either way, your wraps can be accessed in seconds — without investing in a custom solution.
If you're itching to overhaul your spice storage system, or you're just setting up your first one, allow me to talk you out of spice racks, specifically the ones with matching containers hung on a turnstile or set on revolving racks. These may look nice, but they are a pain. You have to decant new spices with a funnel every time you need to refill and then solve the issue of where to also store your spice refill containers.
Instead of this traditional method, consider storing your spices in 8-ounce, wide-mouthed deli containers. This is how spices are packaged at Your Dekalb Farmer's Market, and the perks are many. First, decanting spices into them is super easy. In addition, they're bigger than the typical spice jar sizes in a set, solving some of the refill storage issue. The containers stack easily, making your spices accessible. But, perhaps my favorite part of storing spices in deli containers is that you can use a measuring spoon to scoop out your spices far more easily.