These Machine-Washable Makeup Removers Are Saving Me so Much Money in the Long Run
We independently select these products—if you buy from one of our links, we may earn a commission. All prices were accurate at the time of publishing.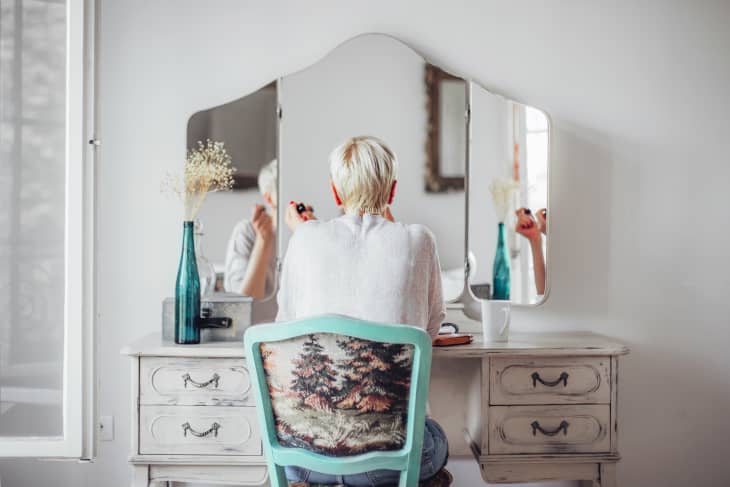 Lately, I haven't been wearing as much makeup as I used to, but I'm still pretty diligent about taking care of my skin. I used to stay well-stocked on disposable makeup remover wipes — in fact, I had to shop for them regularly because I'd go through a box so quickly. It wasn't until I was browsing online that I found a better alternative that not only whisks away makeup but also helps eliminate the dirt and oil that gets trapped on the skin every day. Instead of making my way through sheet after sheet of non-biodegradable wipes every time I try to remove some mascara, I've made the jump over to the reusable MakeUp Eraser 7-Day Set.
Follow Topics for more like this
Follow for more stories like this
MakeUp Eraser 7-Day Sets are a mini version of the brand's popular full-size cloths that come in a variety of colors, designs, and themes — including this nostalgic Nickelodeon set. The reusable wipes are made from polyester fibers that pull makeup, dirt and oil from your skin with just a little warm water. They're super soft and double-sided: The side with short fibers is for removing makeup, while the long fibers on the flip side gently exfoliate.
Since I began using the MakeUp Erasers, I haven't had to replenish my stock once. The erasers do the work of over 3,000 wipes and they're machine washable — some sets even come with a matching laundry bag and adorable carrying case to make cleanup and travel a breeze.
Since my sustainable swap, I've had great results with my MakeUp Eraser set. My skin isn't exactly sensitive but generally responds better to products that aren't too harsh. The MakeUp Eraser wipes are super kind to my skin and provide instant satisfaction when it comes to makeup removal — just soak a cloth in warm water and use upwards circular motions to erase your daytime face. They really only need water (trust me!), but can also be used with micellar water or other makeup removers as long as you rinse them well after use. Once that's done, flip the cloth over and exfoliate with the same gentle circular motions before finishing the rest of your skincare routine.
Switching over to the MakeUp Eraser has saved me money and cut down significantly on how much waste I create. Another bonus? When I pack them for trips, the bag of reusable wipes takes up less room in my luggage than my box of disposable ones. It was effortless to work them into my weekly routine — thought I'd miss the convenience of throwing away my makeup wipes after each use, but I don't. Trust me, this is one sustainable swap too easy to pass up.