3 Outdated Pieces of Homebuying Advice from 2020 to Ditch This Spring
We independently select these products—if you buy from one of our links, we may earn a commission. All prices were accurate at the time of publishing.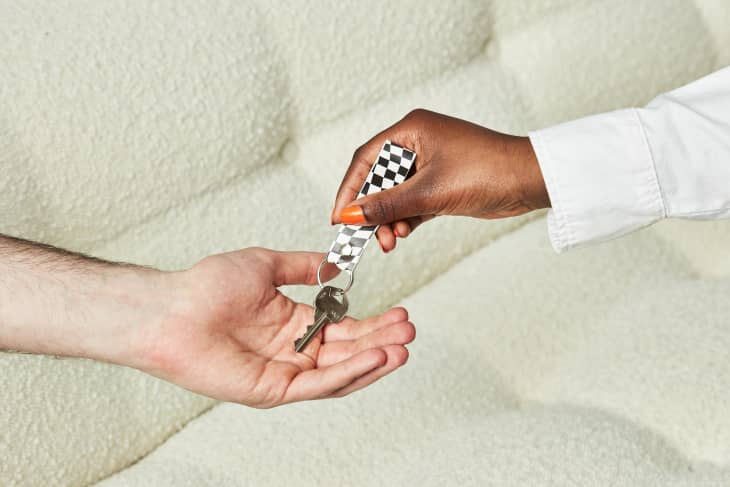 Buying a home is so notoriously tedious that real estate advice about making the process easier is always making the rounds. But sometimes, even the best advice has an expiration date. This is especially true for real estate advice from 2020. Although it was only three years ago, it feels like it was a lifetime ago — especially when it comes to the housing market. 
Follow Topics for more like this
Follow for more stories like this
There's a good chance the advice your old college roommate shared from her first homebuying experience in 2020 isn't applicable anymore, even if it seems like it was just yesterday when she moved in. And it makes sense. There was a lot of fear surrounding the housing market a few years ago, says Juan Carlos, a broker, real estate agent educator, and owner of Goldbar Training. It was a seller's market and people made decisions differently in fear. Now that the market has shifted, housing advice should as well. 
Here are three homebuying tips from 2020 that may no longer be relevant. 
Outdated advice: Send a "love letter" with your offer. 
In previous years when the competition was high and bidding wars were inevitable, sending a "love letter" to sellers seemed like the market's best-kept secret to landing your dream home. While writing a love letter is still advisable, wisdom around when you should send it has shifted. If you are sending the love letter along with your offer, you're already too late. At that point, you're likely already in competition with several potential buyers. 
It's better to send love letters to several people in the target neighborhood six months before you are ready to buy and then another one to three months later, suggests Carlos. You might not hear anything right away, but there's a chance you'll get a call several months later from a homeowner preparing to sell their home to someone who has long been emotionally invested in it, he says.
Outdated advice: Don't ask for any concessions. 
In 2020, competition was high and bidding wars were abundant. Asking for any type of savings on the listing price almost guaranteed you weren't getting the house.

Because interest rates and home prices are high, there's a limited number of buyers who can afford them. Houses are sitting on the market longer, putting more power in the buyer's hands, as they have more to choose from, explains Carlos. Negotiating for repairs and sellers' concessions these days doesn't always mean you'll lose the house — and you could secure a better deal. 
Outdated advice: Rely on your agent and top listing sites to find eager sellers.
Sure, you can find great homes for sale on your favorite sites such as Zillow and Realtor.com, but if you see a house for sale, that means everyone buying knows the house is for sale, too — competition that can drive up the price. Instead of relying on an agent, try thinking like a Realtor to find motivated sellers. The ones most motivated to sell are those going through a major life change, who have more reason to let go of their 2 percent interest rate.

Find those sellers by utilizing area-specific Facebook groups and your local community to build relationships and let people know that you are in the market for a new home. You're more likely to find the ones hungry for a sale before they have an agent, saving you money. According to Carlos, it's like buying eggs. "If you find someone with a chicken and cut out the grocery store, you can pay the market value of $3 as opposed to the $4 to $6 everyone else is paying at the store with markup," he says. "Housing is the same. You'll be securing market value and paying 5 to 20 percent below what everyone else is paying."