TikTok Has Discovered an Easy DIY Antidote to Harsh Overhead Lighting
We independently select these products—if you buy from one of our links, we may earn a commission. All prices were accurate at the time of publishing.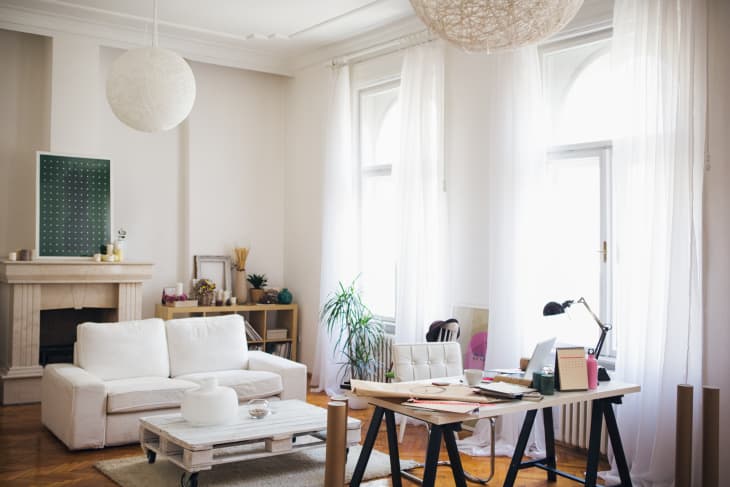 If you've been on TikTok in the past couple of months, you've no doubt seen the backlash against "the big light," originating from user @GeeeofDeee's viral video proclaiming that she "only has one rule" in her house, which is to "never ever ever ever ever ever use the big light" — aka overhead room lighting. Showing off moody colored lighting, she writes in her caption: "shun the big light and the harsh rays it casts."
Follow Topics for more like this
Follow for more stories like this
Instead of relying on overhead lights to brighten the room, the couple attached the LED lights by way of the Command Strips behind the sofa, so you can't see them when you're in the room. The best part about this hack (aside from being super easy and budget-friendly) is that you can place them just about anywhere in your house, from beneath or behind your bed frame to underneath kitchen or bathroom cabinets.
A great pick to score customizable ambient lighting: the Govee LED Strip Lights ($28), an app-controlled set of color-changing lights that have (naturally) gone viral on TikTok thanks to buyers who love them for offering up backlighting behind their TVs.
The video by @our_gaff_ has racked up nearly 5.5 million views within a day of sharing, with commenters loving their creative mood lighting. It's clear that plenty of people share the same disdain for "the big light," which one commenter shared "is reserved for when something is lost." To that, @GeeeofDeee replied: "And even then we'll use our phone flashlights first."