2 Major Reasons I Turned Down the Opportunity to Own My Childhood Home
We
independently
select these products—if you buy from one of our links, we may earn a commission. All prices were accurate at the time of publishing.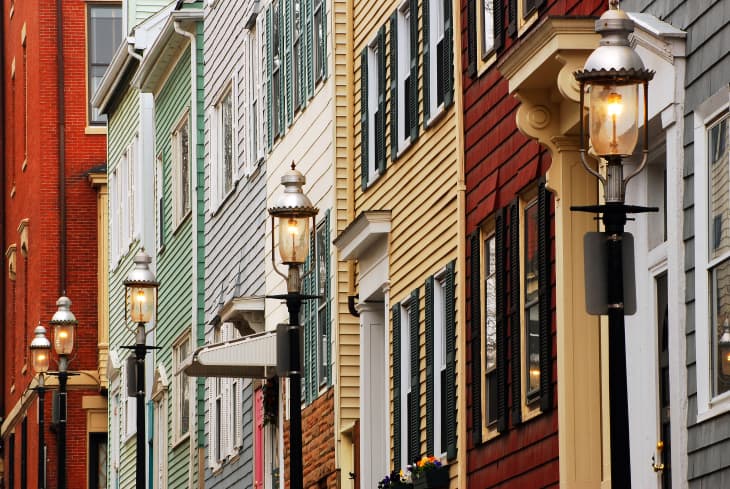 We were five months into a global pandemic, and I was thankful to stick it out in a safe home with all the basic necessities: electricity, running water, and Netflix. At the same time, I was itching to move out of the house that I shared with my brother. 
It happens to be the same house I spent my adolescent years in, the house I returned to for holidays from boarding school, and the house I was able to move back into while commuting to college in downtown Boston. It's where I was able to pay my parents reasonable living expenses when I started out as a reporter for a local paper, and then later, thankfully stay rent-free when I got laid off from a writing gig a couple years later. 
I had just started a new job—a traditional nine to five—and I planned to continue living in my family home while splitting the mortgage with my brother, saving some money, and eventually chipping in to flip the house into a multifamily dwelling. It seemed like the most practical thing to do if we wanted to create multiple streams of income and build generational wealth.
Homeownership, or co-homeownership in my case, is the dream for a lot of people. A 2018 study by Apartment List found that a whopping 89 percent of millennials want to own a home. Almost 50 percent of those surveyed, however, said they had nothing saved for a down payment—a hurdle I've been lucky enough to avoid. Even so, homeownership isn't for everyone—and I was surprised to learn it wasn't the best choice for me right now. I ended up moving out of the house and renting my own bachelorette pad by the end of the summer. While I had the unique privilege of inheriting a house, I turned down homeownership for two main reasons.
Homeownership requires constant maintenance 
Owning a home is a big responsibility and it was not something I had the desire or capacity to take on in my mid-20s. Taking care of a house is something I imagined myself doing with a spouse or partner, but the upkeep mostly came down to me as my brother spent five days a week in another state for his job. 
And when the world was forced to quarantine at home due to COVID-19, the structural and aesthetic deficiencies of our house, originally built in 1910, were impossible for me to ignore. 
Judging by the wood-paneled walls and decades-old dishwasher in the kitchen, the brown trim and arched recessed wall shelving in the living room, and the stairs that creaked and groaned, my guess is that the house hasn't had a major renovation since the 70s. Luckily, my family replaced the previous carpeting with wood flooring when we first moved in in 2006, as well as made other minor repairs and fixes, but today, the property is in desperate need of remodeling.
Living in and taking care of an old house included dealing with unforgivable amounts of dust no matter how often I cleaned, rodents and pests coming from unknown nooks and crannies, and a lack of modern conveniences, such as central air conditioning and solar panels (the latter mostly due to the slanted shape of our roof). 
These sort of issues may seem somewhat insignificant, but in an old house, there's always the possibility of something breaking down—and I wasn't equipped to fix anything that could go wrong on my own. For example, our water heater needed to be replaced over the summer. Luckily, my brother was home at the time to help, but I don't know how I would've approached that by myself.
Maintenance issues aside, when we all realized the pandemic wasn't going to let up anytime soon, I had a mini epiphany: I needed a different environment to continue quarantining in. So, I signed a lease on an apartment just for me.
I craved more independence
I've never had the chance to live in my own place before. While I was technically on my own at the house, my parents' decor choices are not exactly my taste. Plus, my brother has a propensity for clutter, and clutter drives me crazy. 
After months of quarantining with a sibling, I dreamed of a blank canvas just for me, where I could decorate how I pleased and set up the household how I wanted. Most importantly, I didn't want to worry about taking care of an old house (and the expenses that come with that).
Now that I've been out of college for a few years, I've realized it's important to me to live by myself as a full-fledged adult—budget considerations and all. I'm lucky enough to have a job during These Uncertain Times, and it's worth it for me to budget extra money toward living expenses for my own happiness. 
So, after some deliberation, I decided it was worth it to spend more money on renting an apartment than living in the house with my brother. Splitting the mortgage was a perfectly fine setup for a while, but I wasn't prepared to set aside the cash for sporadic repairs and more heavy-duty renovations.
I'm now living in a tiny studio apartment. Sure, it's small and my living expenses have increased, but it's worth it because the place is better suited for me and my lifestyle. Renting instead of owning actually gives me more freedom: it allows me to prioritize lifestyle and home habits that I couldn't before. Now I can do some things my family was never game to try, like adopting more eco-friendly approaches such as composting and banning single-use plastics in the house, for example. And even though my money isn't building equity like it would be if I was paying a mortgage, paying money to a landlord is a tradeoff I'm willing to make for now.
While I gave up my stake in the house, our home has stayed in the family with my brother, and my parents still have a place to stay when they visit. When the time comes, we'll be able to invest in repairing it, but for now, I'm preoccupied with making all 500 square feet of my apartment as cozy and homey as possible.