9 Pacific Islander Authors, Creatives, and Educators Share Their Favorite Books for Children and Adults
We independently select these products—if you buy from one of our links, we may earn a commission. All prices were accurate at the time of publishing.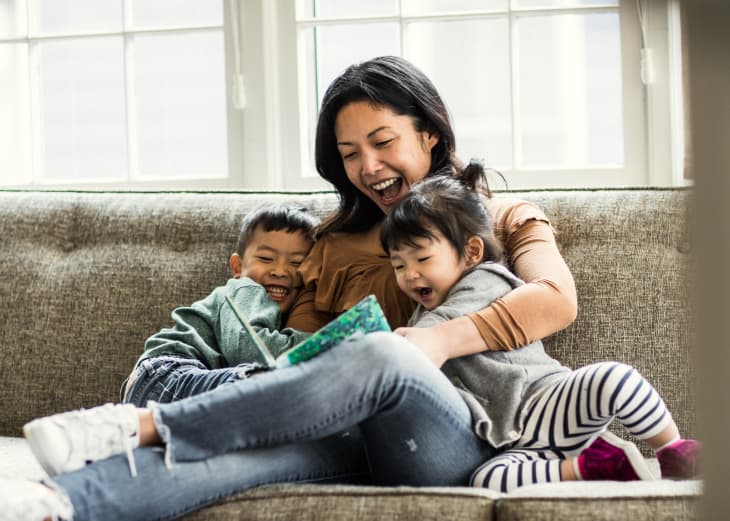 Aloha! May is Asian American Pacific Islander Heritage Month. Communities throughout the U.S. are celebrating AAPI culture with festivals, art exhibits, and concerts. But you don't have to fly to Pacific Islands or wait till May comes around to experience authentic island culture.

From native authors, editors, cultural practitioners, and educators, here's a list of Pacific Islander book recommendations for kids and adults. Each of these stories highlight authentic Pacific Islander lived experiences — no plastic grass skirts or coconut bras here.
Follow Topics for more like this
Follow for more stories like this
"The poetic text combined with gorgeous illustrations makes 'Ohana Means Family' a treasure among a dearth of picture books featuring Hawaiian families and children. It follows an ohana as they prepare the most traditional Hawaiian food, poi, for their family's luau in the style of 'The House that Jack Built'. I love that it doesn't shy away from traditional practices, political issues, and language inclusion — yet it's still accessible for young readers. And the wonderful back matter is a bonus. Maika'i!"
"'Honu and Hina' is a kids' book that I love because it is filled with so much aloha and energy from the community who helped Ching paint the artwork. 'One Boy, No Water' and the rest of the Niuhi Shark Saga are fun to read, especially the parts written in Pidgin."
"Kaopio deftly incorporates Hawaiian culture as 'aumakua (Hawaiian spiritual guardians) and cultural practices (particularly dreams) help guide and nurture the main character. This YA novel deals with serious issues that affect our youth, such as bullying, homelessness, and identity, but also tempers it with a strong sense of cultural connection to the 'āina (land) in unexpected places. There is also a sense of how we create 'ohana beyond our immediate biological family ties."
"The Telesā series beautifully merges Moana (Pacific) mythology and romance with an action packed narrative.  Led by Leila, a strong Moana female protagonist, Telesā presents a Moana female reckoning in response to the gradual destruction of Papatūānuku (Mother Earth).  As there is a dearth of fiction books by Moana women, Lani Wendt Young has gifted readers with a rich and exciting journey into a Moana worldview that touches on the strength of Moana women, from the perspective of Moana women."
"'Boi No Good' takes an unflinching look at a Hawaii that locals live in everyday and tourists never see. It's gritty, real, and not for the faint of heart. McKinney's characters are people I feel I know and grew up with, from the keep-Hawaiian-lands-in-Hawaiian-hands revolutionists, to the wanna-be-good-but-no-can-boyz to the Kahala-private-school-we-can-make-a-difference politicians, he's nailed them all."
"'Frangipani' is at turns hilarious, touching, and insightful as a Tahitian mother passes down folk wisdom and expectations to her daughter as they both navigate growing up in a changing world."
"Everyone remembers Pita Taufatofua's iconic entrance into the 2016 Summer Olympics proudly carrying the Tongan flag in traditional taʻovala. What's less well-known is the story of how growing up in Tongan and overcoming hardships prepared him to help others break harmful cycles and find their purposes."
"This collection of short stories explores what it's like to be a New Zealander from a Maori perspective.  It's the genesis of much of Ihimaera's later work, including 'Whale Rider,' which became a major motion picture."
Did your favorite Pacific Islander book make our curated list? Be sure to share your top picks in the comments. Mahalo!